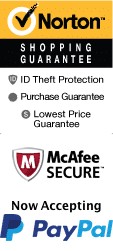 Mount Rushmore National Memorial in Keystone, SD
13000 Highway 244 # 81 Keystone, SD 57751
The following tours visit Mount Rushmore National Memorial:
1/1/2000 - 1/1/2000
The Mount Rushmore & Black Hills Motorcoach Tour is an 8-hour guided sightseeing tour of the Black Hills of South Dakota. You'll see Mount Rushmore National Monument, Crazy Horse Memorial, Custer State Park, as well as other beautiful sights along the way for a great introduction into American history.
East of the Rocky Mountains in South Dakota's Black Hills is one of our country's most unusual, impressive and patriotic man-made monuments — the Mount Rushmore National Memorial.
The four portrait carvings made in stone represent 150 years of American history and the devotion and commitment of a visionary many years ahead of his time — the sculptor, Gutzon Borglum, who began this enormous undertaking in 1927 when he started drilling into the mountain. The finished epic sculpture features the busts of George Washington, Thomas Jefferson, Theodore Roosevelt and Abraham Lincoln. These 60-foot high faces are 500 feet up the sheer rock bluff, overlooking a setting of pine, birch, spruce and aspen in the clear Western air.
There isn't a more exciting way to learn about these great men in our history and feel the impact of their powerful and gifted influences on our nation. The lengthy and stressful undertaking of this monument is a parallel to the obstacles facing the progress of our government under the leadership of these men. Observing the history of this sculpture's emergence from the bare rock is an overwhelmingly accurate metaphor for the achievements of these men, who led our country through equally difficult times.
During summer, when the sun goes down, the lights around the mountain come up: a lighting ceremony takes place at 9:00 p.m. at the monument's new amphitheater, This is an amazing sight and that everyone should take time to see while visiting the Mt. Rushmore area.
Reviews

Taylor
None
✓
Verified Traveler
I have learned a lot from mount rushmore i have been there whe i was mmmm lets say 3 i was really young when i first saw the mount rushmore national momuement