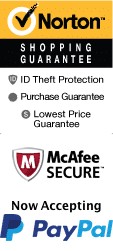 Black Hills Combo Bus Tour
2255 Fort Hayes Dr Rapid City, South Dakota 57702
1-800-987-9852
Chat Now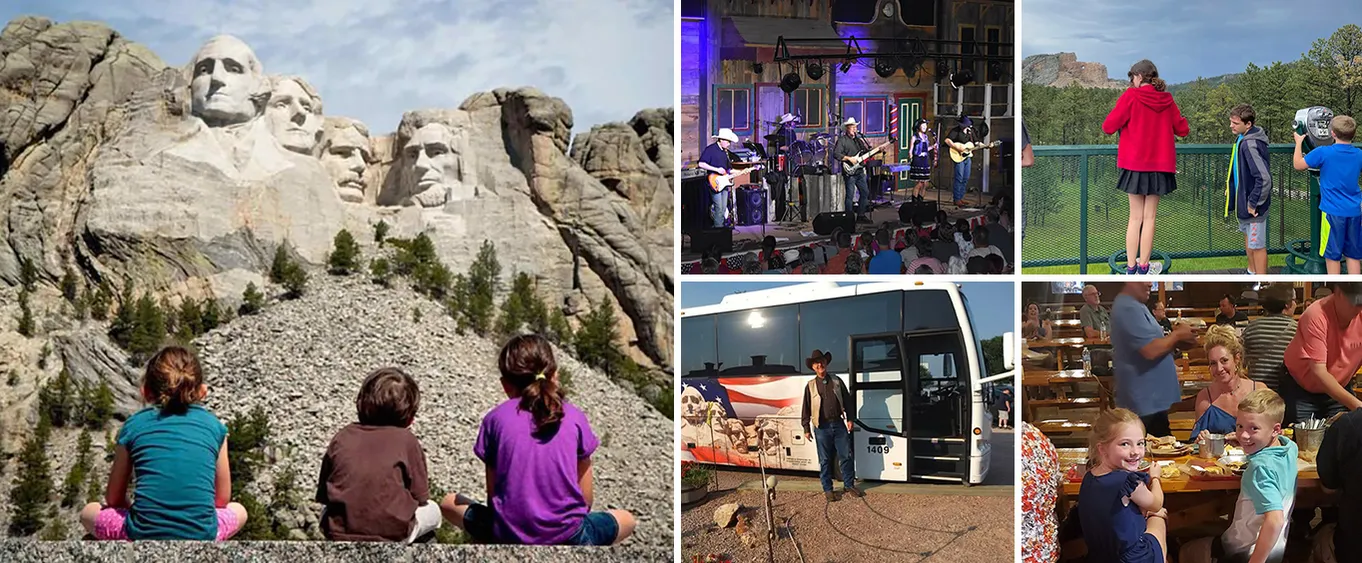 Black Hills Combination Bus Motorcoach Tour is a 9-hour Black Hills tour, including a stop at Mt. Rushmore and The Crazy Horse Memorial. This tour is fantastic for those who want to get to know the beauty of the Greater Mount Rushmore Area. On this adventure, visitors will be able to see plenty of famed landmarks. They will also be served some delicious meals along the way.
Breakfast
The first part of the trip is breakfast. Head to Fort Hays Chuckwagon where you'll check in. Then, enjoy a delicious all-you-can-eat cowboy breakfast. It includes cowboy pancakes, biscuits and gravy, sausage links, and coffee. It is the perfect fuel for a day of exploration! After eating, you will be able to set out on your adventure.
First Stop: Mount Rushmore National Memorial


Mt Rushmore is one of the most amazing landmarks in the country. When you stop here, you will be able to roam around and explore the monument to your own desire. The tour stops here first because Mount Rushmore is at its most glorious during the morning sun, as the carver created it with that vision in mind.


Iron Mountain Road


Next, you will travel along the beautiful 17-mile stretch of Iron Mountain Road. This beautiful road has some of the best scenery in the Black Hills, and you are sure to delight in its picturesque views.


Second Stop: Custer State Park Resort


Your drive along Iron Mountain Road will bring you to Custer State Park Resort. Here, guests will enjoy a free lunch at the Custer State Park at the Game Lodge. This unique place was formerly a summer White House home for Calvin Coolidge. Explore history and a delicious meal at this place while learning about the landmark and state park.


Travel Along Needles Highway


After lunch and some sightseeing at Custer State Park Resort, guests will head out on Needles Highway. This beautiful scenic drive is comprised of 14 miles of winding turns and stunning views of the Black Hill mountains. You will also go through Needles Eye Tunnel, a unique tunnel with only a few inches on each side to spare! It's a cool tunnel that you will be glad you didn't have to drive through by yourself!


Third Stop: Sylvan Lake


Here, guests will take a break where they will be able to rest and take in the gorgeous scenery of Sylvan Lake. Learn a little about the lake and its local life as you sip a delicious coffee and refuel for the rest of your journey.


Fourth Stop: Crazy Horse Memorial


After visiting Sylvan Lake, guests will be taken to Crazy Horse Memorial where they will be able to explore some amazing historic places. While here, guests will enjoy the largest mountain carving in history. You'll also learn all about Crazy Horse and his influence in history.
Fort Hays Old West Town and Dinner Show
Your admission ticket also includes the amazing Chuckwagon style dinner show at Fort Hays Old West Town. This entertaining show stars some talented musicians who bring Branson-style show entertainment to the stage. Tap along with some great tunes and enjoy a mouthwatering Chuckwagon-style meal.
This entire tour is the best way to
experience South Dakota
! With an amazing guided van tour of Mt Rushmore and Custer State Park and other awesome landmarks, plus two meals, you will have an awesome adventure in the Black Hills!
Reviews

Gloria Scelfo
Royal Palm Beach, FL
✓
Verified Traveler
An excellent way to see the local sites without driving yourself. Wish we had more than an hour at rushmore, the lodge and crazy horse. We missed the sylvan lake stop due to the influx of bikers, hill city was substituted but we only had 30mins instead of the full hour we would have had at the lake. We didn't stay for the dinner show as we would have had to wait 90 minutes. This should be an optional add on in my opinion.

Patricia Armstrong
Glen Burnie, MD
✓
Verified Traveler
This was great enjoyed the trip, driver meals and show
Tip: Be sure to schedule this tour

Todd Lucas
Omaha, Nebraska
✓
Verified Traveler
The black hills combo bus tour was so cool! One of the nice things for me was that i didn't have to drive around the black hills, after it took us 7 hours to get there from omaha ne. It was a nice break, and allowed us to really enjoy the amazing views, learn some history from the driver (billy), and just relax. It covered all of the major sites, and our driver even stopped along the way so we could get some amazing photos of the views and wildlife. I would personally do this tour again, and highly recommend it to anyone visiting the black hills area.
Tip: Try to get the front passenger seat on the bus to get better views of the amazing landscapes you will see.

Julie Cochran
Aurora, CO
✓
Verified Traveler
This was our second time doing this tour. Pastor bill was an awesome tour guide. The cowboy pancake breakfast and piano player was a great start to the day and the chuck wagon supper and show the best.
Frequently Asked Questions for Black Hills Combo Bus Tour :
What is included in the admission price?

The price includes tour & transportation, breakfast & a dinner show, and admission into each of the stops.

What methods of transportation does the tour use?

You will have transportation via air-conditioned coach.

Is there any walking involved?

The amount of walking will depend on how much exploring you do at the stops.

Approximately how long does the Top Rated Mount Rushmore Tour Package in the Black Hills last?

The entire experience is 9 hours.

For what ages is the tour appropriate?

It is appropriate for all ages.

What type of dress & footwear are recommended?

Wear comfortable clothes and walking shoes.

Is photography / video recording allowed on the Top Rated Mount Rushmore Tour Package in the Black Hills?

Of course! Don't forget your camera.

Are any meals included?

Breakfast and dinner are included.

Where does the tour meet?

The tour meets at Fort Hays Chuckwagon in Rapid City (2255 Fort Hays Drive).