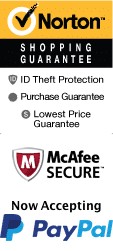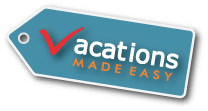 Visit the Mount Rushmore area of South Dakota
Mount Rushmore National Monument
A trip to the state is not complete without a trip to Mount Rushmore National Monument, a tribute to four American historic figures: George Washington, Thomas Jefferson, Theodore Roosevelt, and Abraham Lincoln. Take time to view the statues, check out the Avenue of Flags, walk to the Grand View Terrace, visit the gift shop and visitor center, walk the Presidential Trail, and try some famous ice cream! You are able to take a self-guided tour or a guided one. This memorial has drawn in over 3 million tourists every single year since its opening in 1941. People from all around the world visit, so you should too!
The Badlands National Park
One of the most underrated national parks in the country is the Badlands; you will regret not visiting while you are in the area. This 244,000-acre park holds spectacular landscapes that are truly breathtaking. You can see prairie dogs, bison, bighorn sheep, deer, bobcats, black-footed ferrets, mountain goats, and other wildlife. You should take a day to drive through the park on a self-guided tour at the least, although camping there is a dream!
Custer State Park
Nestled in the Black Hills of South Dakota, Custer State Park is a 71,000-acre nature lover's oasis. Since it is one of the nation's largest state parks, you have endless hiking, camping, biking, swimming, fishing, and relaxing opportunities. Take a horseback ride through one of the many trails, relax by the gorgeous Sylvan Lake, or simply discover a new love for the outdoors. You could spend hours at this state park with the entire family.
Crazy Horse Memorial
The long history of Crazy Horse is fascinating. When you visit, you are visiting a piece of history in the making! See the sculpture, visit the museum, and check out the movie that teaches you the history of this beautiful memorial of the Lakota Chief.
Experience history
Devils Tower National Monument
Located in Wyoming, Devils Tower is just a short drive from the Mount Rushmore area and it is definitely worth the trip! This massive geologic feature is sacred to the Northern Plains Indians and has many legends surrounding it. Take a hike around the property or if you are brave and experienced enough, try a climb! The adventure to Devils Tower will be a memory that you'll never forget.
Explore Hill City
This town may be small, but it's got a big history! Known as 'The Heart of the Hills', this town and the area surrounding it holds the key to adventure. Experience the thrill of horseback riding, rock-climbing, hiking, or biking. Drive along the beautiful winding roads and take in the fresh air before visiting the restaurants, art galleries, and antique shops.

Black Hills Econo Lodge Rapid...
Hampton Inn Deadwood at Tin L...
Best Western Ramkota Hotel Ra...