Mt Rushmore Motorcoach Tours
See the greater Mount Rushmore area from a motorcoach tour! Stay comfortable without having to walk around in the weather. These tours are a great option for anyone! Be sure to choose the best hotel for your vacation!
Greater Mount Rushmore Area Motorcoach Tours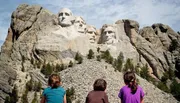 The Black Hills Combo Bus Tour is an amazing motorcoach tour that will allow guests to see the best pieces of the Black Hills. Embark upon this thrilling adventure the next time you vacation to the area.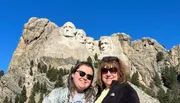 Take a fun motorcoach tour through some of the most iconic places in the Black Hills area with this extensive Private Black Hills Monuments Full Day Tour.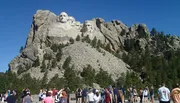 Motorcoach Tours offers an outstanding Mount Rushmore Southern Hills All-Day Tour in South Dakota. This tour is a must-do if you want to experience all the highlights of the area in a day. The tour includes visits to the iconic Mount Rushmore, Crazy Horse Memorial, Custer State Park, and Sylvan Lake. Your guide will share fascinating facts and stories about the area's history and culture, making this tour an educational and entertaining day out. Don't forget your camera to capture the stunning views and memorable moments along the way.
Oct 01
N/A
Oct 02
N/A
Oct 03
N/A
Oct 04
N/A
Oct 05
N/A
Oct 06
7:30 AM
Only 6 Tickets Left
Oct 07
7:30 AM
Only 8 Tickets Left
Oct 08
N/A
Oct 09
7:30 AM
Only 8 Tickets Left
Oct 10
N/A
Oct 11
N/A
Oct 12
N/A
Oct 13
7:30 AM
Only 7 Tickets Left
Oct 14
7:30 AM
Only 8 Tickets Left
Oct 15
N/A
Oct 16
N/A
Oct 17
N/A
Oct 18
N/A
Oct 19
N/A
>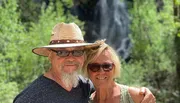 See places like Deadwood, SD and Spearfish Canyon on the exciting Private Northern Hills Motorcoach Tour. This awesome adventure includes eight hours of sightseeing fun.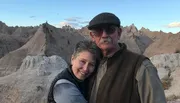 A motorcoach tour is not only a great way to get out and experience fun, but it provides transportation to the iconic Badlands National Park Private Tour.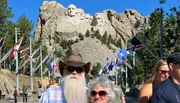 Take an exciting motorcoach tour through the Black Hills area of South Dakota with the Bus Tour of Mount Rushmore and the Black Hills, a fun bus tour that gives unique insight into all of the famous landmarks and sightseeing opportunities of the area.
Best Seller
This is one of our most popular activities. Be sure to book soon before it sells out!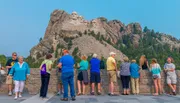 This is an 8 hour motorcoach tour of the Black Hills of South Dakota. You will see many beautiful sights along the way wich will give a great introduction to history. Your tour guide will always be available to answer any type of question that you may have. The price includes transportation and tour. This experience is appropriate for all ages; there's also hotel pick up and drop off included. Don't forget to bring your camera to capture every detail of this beautiful tour.