Mt Rushmore Sightseeing Tours & Cruises
Greater Mount Rushmore Area Sightseeing Tours & Cruises
By Date: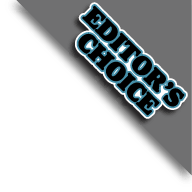 Travel back in time to an era where train travel was one of the few ways in which to travel on land. The 1880 Train Ride Tour gives tourists an opportunity to actually travel in such a matter, on a train that is authentic down to the last detail of how these trains look and operated centuries ago. Not only will the vintage steam train provide a unique opportunity to participate in history but will take guests on a trip through the scenic Black Hills of South Dakota to see several amazing sites. The Train picks up in Hill City and Keystone, it lasts one hour both ways with an hour-long stop at each depot, tourists can book for a round trip or take the train one way.
Available 149 days between May 16 & Oct 11
May 23
10:00 AM
11:15 AM
1:15 PM
May 24
10:00 AM
11:15 AM
1:15 PM
May 25
10:00 AM
11:15 AM
1:15 PM
May 26
10:00 AM
11:15 AM
1:15 PM
May 27
10:00 AM
11:15 AM
1:15 PM
May 28
10:00 AM
11:15 AM
1:15 PM
May 29
10:00 AM
11:15 AM
1:15 PM
May 30
10:00 AM
11:15 AM
1:15 PM
May 31
10:00 AM
11:15 AM
1:15 PM
Jun 01
7:30 AM
8:45 AM
10:00 AM
11:15 AM
1:15 PM
2:30 PM
3:45 PM
Jun 02
7:30 AM
8:45 AM
10:00 AM
11:15 AM
1:15 PM
2:30 PM
3:45 PM
Jun 03
7:30 AM
8:45 AM
10:00 AM
11:15 AM
1:15 PM
2:30 PM
3:45 PM
Jun 04
7:30 AM
8:45 AM
10:00 AM
11:15 AM
1:15 PM
2:30 PM
3:45 PM
>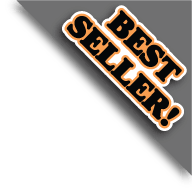 Mount Rushmore is one of the most notable and iconic spots in the Black Hills of South Dakota, with good reason there four notable Presidents in the history of the United States who have been chiseled painstakingly into the natural granite of the mountain itself. But it turns out this is just one of the spots in the Black Hills that hold history and are worth exploring, which is why this day-long guided tour is an excellent way to really get an understanding of the beauty and heritage of the Black Hills. Yes, Mount Rushmore caps off the exciting and informative tour but along the way tourists will stop to see the Crazy Horse Memorial and the scenic Custer State Park, along with taking in the natural beauty of the area itself.
Available 98 days between May 25 & Sep 15
Don't miss out on the chance to take this convenient 8-hour tour to the area's most famous places - Mount Rushmore National Monument, Crazy Horse Memorial, and Custer State Park.
Available 135 days between May 1 & Sep 30
There is a van tour available that takes sight seers across some of the most beautiful, untouched by man pieces of earth. The Badlands National Park is a massive area of land in North Dakota. All in all, the tour spans over seven hours. They conveniently pick up their sight seers from the hotel in Rapid City and take them with a knowledgeable tour guide to the area. Along the way they discuss history, noteable sights and view wild life. They provide lunch and all other needed amentities along the way. Enjoy a beautiful view and beautiful car ride in the heart of some of the most beautiful Gods country!
Available 172 days between Apr 20 & Oct 31
Come and enjoy a hotel stay at one of the most premier hotels in downtown Rapid City as you, you and your family, friends, group, or special someone enjoy some beautiful sightseeing in Rapid City. This tour takes about 9 hours as you visit the majestic sites of the historical Chapel in the Hills, the Journey Museum, the Museum of Geology, the Black Hills Gold Factory and more while experiencing the ultimate Rocky Mountain culture with a delectable chuckwagon supper and entertainment of the cowboy music show. Enjoy and relax as the local tour guide takes you on a journey that will make unforgettable historical memories you and your loved ones will be able to pass down from generation to generation.
Available 208 days between Now & Oct 31
The Top Rated Mount Rushmore Tour Package in the Black Hills is the perfect activity for you and your family to do together on your next vacation. This tour will last about nine hours and it will take you through the Black Hills and it will also have stops along the way for you to take pictures and so some sight-seeing. It's appropriate for all ages and feel free to bring along your camera or video camera to take pictures. Your ticket price will include the tour, breakfast and dinner and admissions to some special exhibits during the tour. You will have the time of your life with this tour.
Available 131 days between May 19 & Sep 30

By Date: