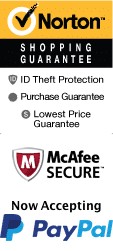 Savannah Family Vacation Package
Bring your whole family to Savannah for a vacation adventure that combines sightseeing with a show at Savannah's most historic theatre and three nights' lodging in the exciting Savannah Family Vacation Package!
Historical Attractions in Savannah
Savannah is a beautiful city, as well as one of the most historic in the United States. Here, visitors will enjoy history, culture, and Southern hospitality. Head out on any one of the remarkable activities offered to experience some fun. Plus, the city is full of historic sites to explore. Head to the Davenport House Museum, the Sorrel-Weed House Historic Tour, or the Massie Heritage Center to learn about Savannah's vast history.
>>MORE: Historic Attractions in Savannah
Sightseeing Opportunities
Of course, since there are so many things to see, it can sometimes be a little overwhelming to decide where to go. Luckily, there are many sightseeing options available to you, so you can get an overview of all of the city's important landmarks and more. Head out on the Savannah Riverboat Sightseeing, Lunch & Dinner Cruises, Visit Harper Fowlkes House or embark upon the Savannah Narrated Trolley Tour. These are just a few of the awesome things you can do when you aren't enjoying the activities included in this package!
>>MORE: All Activities in Savannah
About the Savannah Family Vacation Package
This beautiful city is full of historic wonders, interesting stories, and towering landmarks that provide fun and adventure to all who visit. The entire family will enjoy experiencing Savannah's finest with this vacation package. The package includes admission for your family to see a Savannah Theatre Music Production, admission onto the Savannah Old Town Trolley Tour, and lodging at your choice of hotels for three nights.
About the Included Savannah Theatre Musical Production
Savannah Theatre has gorgeous art deco architecture and is known for being a top theater with a state-of-the-art sound and light system and talented performers. At this theater you can experience a high-energy and interesting musical that will make you wonder if you're actually on Broadway, or a two-hour variety show in an unforgettable performance! The possibilities are endless with the Historic Savannah Theatre, as the show changes throughout the year. During November and December, guests will get to experience the Christmas production.
About the Included Savannah Old Town Trolley Tour
Guests will also be able to embark upon the Savannah Old Town Trolley Tour. The trolley tour gives guests a comfortable and fun way to see the city in style. Though the guided tour lasts approximately 90 minutes, guests will be able to hop on or hop off at a multitude of locations including the City Market, Sorrel-Weed House, and Massie Heritage Museum. With transportation taken care of, guests can simply focus on seeing the best that Savannah has to offer.
About the Included Lodging
Your package also includes three nights' lodging, so you can spend your nights relaxing in a comfortable room after each new adventure. Rooms in Savannah range from grand and historic to cozy and comfortable, so there is something that fits everyone's needs.
>>MORE: Historic District Hotels in Savannah
Book your Savannah vacation package today to enjoy this beautiful and historic city the way it should be explored!
Frequently Asked Questions:
---
---
---
Customize a package with this form: