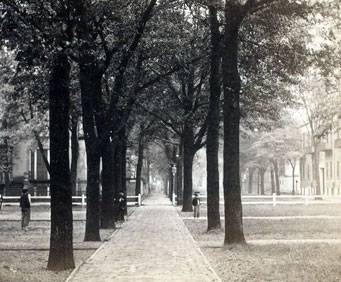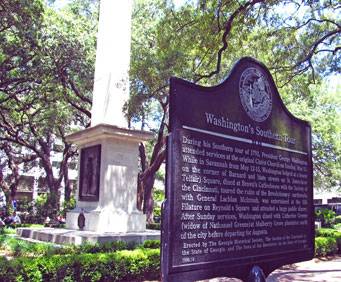 Washington Square in Savannah, GA
The following tours visit Washington Square:
1/23/2020 - 11/25/2020
11/27/2020 - 12/24/2020
12/26/2020 - 12/31/2020

With the Savannah Historic Trolley Tour, you can see all the sights this quaint city has to offer at your own pace with this hop on & hop off tour.
The following tours go by Washington Square:

1/23/2020 - 12/31/2020
The Savannah Historic Overview Trolley Tour offers a fascinating look at Savannah's Historic District by way of open-air trolley for a thorough historical tour and informative sightseeing experience in the cultural setting of Georgia.
Washington Square was one of several new squares that came along in a quick succession after the American Revolution.
Washington Square and Washington Ward were laid out in 1790, and of course were named after the Revolutionary War general and first president, George Washington. The square is bordered by East Bryan, East St. Julian, East Congress and Houston Streets. It is one short block from East Broad Street, the eastern boundary of the original city.
There are a number of interesting and surprising homes on this square. Virtually every home on Washington Square and the immediately surrounding streets has been owned by a person or family of historical interest or has some unique attribute, such as having been moved from another location or rebuilt in the late 1900s in order to preserve it.

By Date: