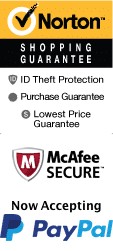 Uncle Bubba's Oyster House in Savannah, GA
104 Bryan Wood Road Savannah, , GA 31410
Do you love excellent Southernstyled food? The city of Savannah, Georgia, is said to be the epitome of old time Southern aura and appeal, and that means its eateries have to be the best.
For delectable and juicy seafood, the place to go is Uncle Bubba's Oyster House. There are flavorful and eclectic selections on the menu for those members of your family or party who aren't partial to seafood. The fried chicken is highly recommended. For everyone else, a terrific meal from the sparkling depths of the ocean awaits.
'Uncle Bubba' is actually the sibling to the famed, restaurateur and Emmy award winning television personality Paula Deen. Paula has been a long time resident of Savannah and a promoter of the community. Visitors to Savannah can take the Paula Deen Tour, which introduces them to the rich history of the city. The tour includes a stop at Uncle Bubba's Oyster House, where they can try great food served up with Southern hospitality. People who take the Paula Deen tour also receive a VIP pass to her other restaurant in Savannah, Lady and Sons.
Diners at Uncle Bubba's Oyster House like the delicious buffet which features his favorite Low Country Boil. Because of the restaurant's location on the coastal marshes, the view is gorgeous. If you want to take souvenirs of your visit to Uncle Bubba's home with you, you can buy Uncle Bubba's Oyster House post cards and Uncle Bubba's mug. It's a twelve ounce mug that holds a lot of whatever you like to drink. You can also buy Uncle Bubba's Cookbook so you can make some of those great seafood dishes at home. Uncle Bubba's Oyster House is open every day except Christmas and New Years Day. Do not miss out on a wondrous meal!