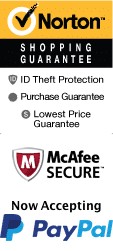 Cotton Exchange Tavern & Restaurant in Savannah, GA
201 E River St Savannah, GA 31401
The Cotton Exchange Tavern & Restaurant prides itself on a diverse spread brimming with steak, seafood, and flavorful and authenticated cuisines in an old cotton warehouse.
The tavern is located along the beautiful River Street in Savannah. Locals and tourists alike frequent this beloved establishment.
This cozy little restaurant offers up great food and a pleasant atmosphere for everyone who comes in side. The service is impeccable and the food as is excellent as well, especially the crab chowder. Be sure to get seated upstairs so that you can relax, enjoy your meal, and watch the vessels go by outside the windows.
Besides offering extraordinary nourishment and administration the Cotton Exchange is as far as anyone knows home to a touch of paranormal action. Staff have revealed a few fascinating happenings during their time working at the café. From little things like the smell of espresso when none is fermenting or the volume mysteriously changing on the speakers to the more extraordinary, similar to a staff part being hit with a portion of bread! Is the café frequented, or is everything just happenstance? Advance over to the bar, get a beverage, and converse with darling barkeep 'Mean Jean' to discover.
The only thing that might beat the food at this superb eatery is the service you will receive. If you are hungry after talking a stroll through Forsyth Park the Cotton Exchange has the heaping portions to fill your stomach. You may just even see a ghost!