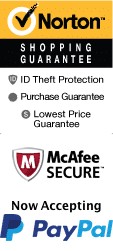 17Hundred90 Inn & Restaurant in Savannah, GA
307 E President St Savannah, , GA 31401
The following tours visit 17Hundred90 Inn & Restaurant:
5/25/2023 - 12/31/2023
Adventure to Georgia today for a variety of haunted ghost walking tours that are some of the best tours in the area. See why Savannah is viewed by some as America's Most Haunted City with this riveting evening walking tour through some of the most haunted buildings in the area while hearing some of the gritty tales of the city's past.
Nestled among its tree-covered squares, Savannah, Georgia is blessed with antebellum architectural treasures, and premiere among the Hostess City's rejuvenated hotels and inns is its eldest, 17Hundred90.
Titled for the year it was constructed, 17Hundred90 has been in service for over a hundred years, providing an experience and attention to detail without equal in a historic city which prides itself in showering visitors in the unhurried luxury and service of times gone by.
It is within easy strolling distance (three short blocks) from Savannah's renowned Factors Walk and River Street, perhaps the South's finest restoration of an antebellum river port.