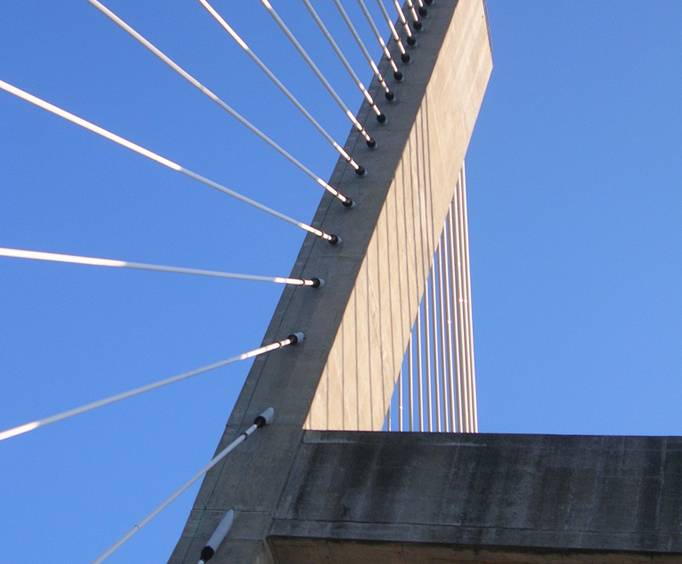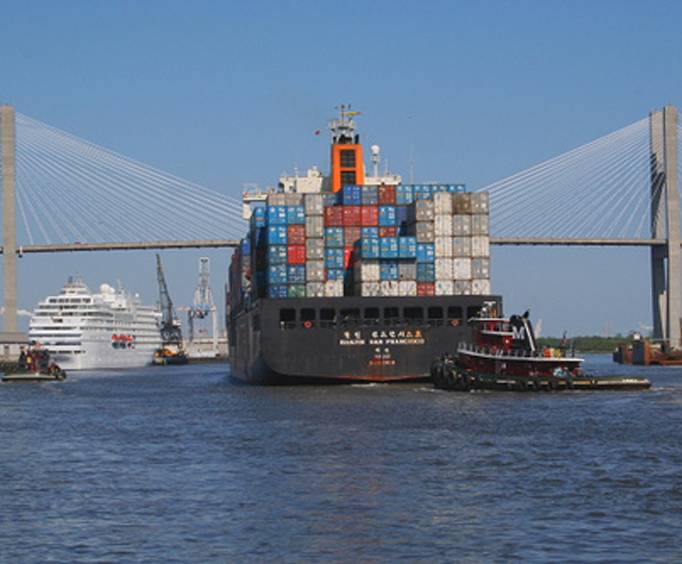 Talmadge Memorial - cable-stayed bridge in Savannah, GA
Savanna, Georgia has so many local spots to visit if you're making your way through the area, that the cable-stayed Talmadge Memorial Bridge can easily go overlooked. It's not a store, shop or museum, so it often gets left off the travel guides and tourist blogs. There are actually a number of very exciting aspects to this bridge that makes it really worth a stop, the next time you're in Savanna.
First opened in 1991, this bridge connects Savanna and the neighboring Hutchinson Island. There used to be a cantilever truss bridge in its place, prior to the new bridge opening, and that last bridge was built in the 1950s. There's no doubt that the new bridge is a welcome addition to the Savanna skyline. The new bridge carries two lanes of traffic in each direction and stretches some 1.9 miles of highway across.
The bridge gets its name from the Georgia governor, Eugene Talmadge who served two terms in the late 1930s and early 1940s. Interestingly enough, some of the original pillars that supported the first bridge are still in place and have been worked into the design of the new structure. Because the seaport neighboring the Talmadge Memorial Bridge is the nation's fourth-busiest, it does warrant modern bridge construction such as that in the Talmadge Memorial and also that which is seen in Savanna's other well-known bridges; the Arthur Ravenel and the Sidney Lanier.