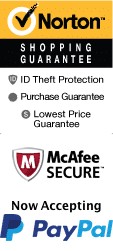 Serendipity Bakery, Savannah, GA
7360 Skidaway Rd , Norwood Plaza Savannah, GA 31406
Fantastic cakes and pastries baked from scratch, just like your mom used to make! Serendipity Bakery specializes in European pastries and cakes that are out-of-this-world!
During your vacation in Georgia, take home a piece of Savannah with you, straight from the kitchen! Drop by and pick up a delicious pie, specialty bread, cookies, and more. From Bavarian cream to chocolate mousse, key lime to kahlua, we've got something here for everyone!

If you just happen to be in the market for a good old traditional southern-style wedding, keep us in mind. We have a wide variety of custom-designed wedding cakes that are as delicious as they are beautiful!