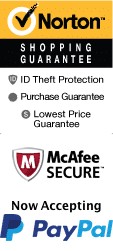 The following tours go by Owens-Thomas House:
12/6/2023 - 12/31/2023
Only courageous souls will stand a chance on this Ghosts and Gravestones Savannah Ghost Tour, so if you have what it takes, then prepare to experience this haunted ghost tour of the city from a treacherous seat in the Trolley of the Doomed.
12/6/2023 - 11/30/2024
Get a wondrous look into Savannah's most famed locales with the Savannah Historic Overview Trolley Tour, a unique historical tour.
The following tours visit Owens-Thomas House:
12/6/2023 - 12/31/2023
Adventure to Georgia today for a variety of haunted ghost walking tours that are some of the best tours in the area. See why Savannah is viewed by some as America's Most Haunted City with this riveting evening walking tour through some of the most haunted buildings in the area while hearing some of the gritty tales of the city's past.
12/6/2023 - 11/30/2024
With the Savannah Historic Hop On & Hop Off Tour, you can see all the sights this quaint city has to offer at your own pace with this hop on & hop off tour.
The Owens-Thomas House is considered by architectural historians to be one of the finest examples of English Regency architecture in America. Inspired by classical antiquity, this style of architecture takes its name from England's King George IV, who ruled as Prince Regent from 1811 to 1820.
The house was structured by the youthful English planner William Jay (1792-1837), one of the first expertly prepared engineers rehearsing in the United States. The exquisite living arrangement was worked from 1816-1819 for cotton dealer and investor Richard Richardson and his significant other Francis Bolton. Mr. Richardson's brother by marriage was hitched to Ann Jay, the engineer's sister.
Three years after the house's finish, Richardson endured money related misfortunes and sold his home, which later went under ownership of the Bank of the United States. For a long time, Mrs. Mary Maxwell ran a rich housing house in the structure. Progressive War legend Marquis de Lafayette was a visitor of the city in 1825 and remained at the home. On March 19, he is accepted to have tended to a crowd of excited Savannahians from the irregular cast-iron veranda on the south veneer.
In 1830, grower, congressman, legal advisor, and city hall leader of Savannah, George Welshman Owens, bought the property for $10,000. It stayed in the Owens family until 1951 when Miss Margaret Thomas, George Owens' granddaughter, handed down it to the Telfair Museum of Art.
A National Historic Landmark, the stately previous living arrangement is presently a notable house exhibition hall. It flaunts an enhancing expressions assortment involved essentially of Owens family decorations, alongside American and European articles dating from 1750-1830. The site likewise incorporates an excellent English-roused parterre garden and a unique carriage house-which contains one of the soonest flawless urban slave quarters in the South.