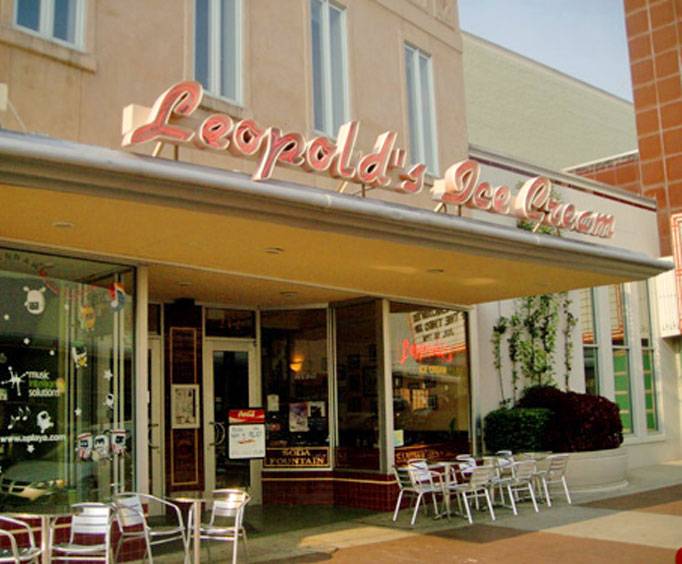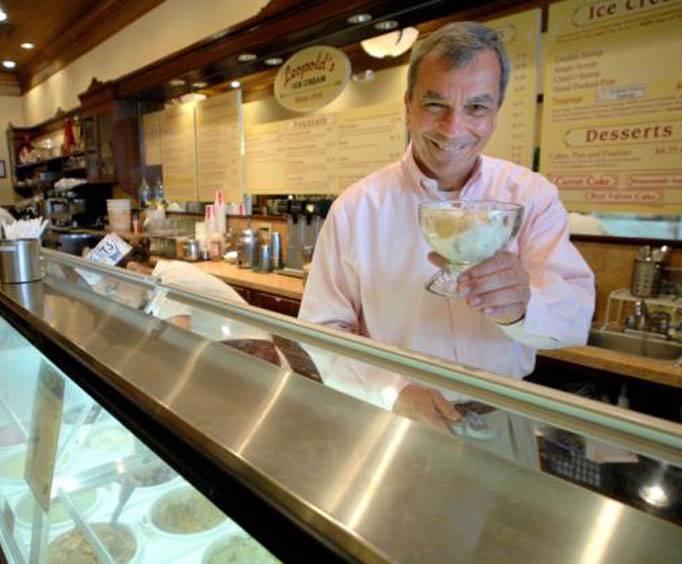 Leopold's Ice Cream Parlor in Savannah, GA
212 E Broughton St Savannah, GA 31401
Leopold's Ice Cream Parlor is much more than a place to get a tasty treat. It is a family establishment with almost 100 years of tradition. Leopold's has grown into a Savannah, GA icon, and is recognized throughout the country. It serves unique desserts along with providing customers with an opportunity to enjoy food in an antique atmosphere.
Leopold's Ice Cream Parlor has been serving customers in the same location for nearly a century. The owners are proud Greek immigrants, and children of immigrants who love Southern culture. They have taken great strides to preserve the original design of this classic meeting spot in every way. Guests are served at an elbow-height bar. Comfort foods are on the menu to go with the most amazing fresh and inventive ice cream-centered deserts. Nostalgic local an iconic artwork and photography line the walls. Enjoying a frozen treat is like a step-back into great times of the past. Though Savannah is a modern and growing city, Leopold's Ice Cream Parlor is a well-preserved hang-out for ice cream and Southern food lovers of all ages.
Leopold's has earned the attention of some of the most recognized movie and media moguls in the country. This ice cream shop has been the setting of select movie scenes, and the owners have contributed their knowledge of Georgia history to many high-profile projects. All of this exposure has helped preserve Leopold's in its original condition. It's a gem amongst other dining and confection locations throughout Savannah. This shop is located in the historic district of Savannah on the southern shores of the Savannah River near the city's popular civic center.