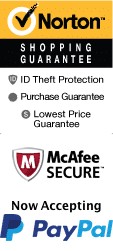 Various Locations in Nashville, TN
When you roll into Nashville, TN, be prepared for the abundance of activities that are available to participate in.
The city is often known for country music and the singers who call Nashville home. However, there are a few other ventures that you might enjoy if you don't like this genre.
The Grand Ole Opry is one of the most celebrated hotspots in Nashville. It features a wealth of information about country music singers from the past and the present. There's also a large stage where performers give shows throughout the week. The Country Music Hall of Fame is another establishment that you won't want to miss while you're in the city. There are displays of clothing that people have worn over the years while they have performed and a few plaques and pictures of things that tell a story about country music. Take a walk around the Belle Meade Plantation to learn about how people used to live in the 1920s and decades around that time period. The Nashville Zoo is a fun attraction that features hundreds of animals and special events that are held during the year.
Uncover the many mysterious and vibrant layers of Nashville by visiting one of the many attractions located in the city. You'll discover that there are several places that revolve around music but that there are also a few fun adventures as well. Don't forego the opportunity to take some time to visit some of the shopping centers and restaurants in the area as well.