Belle Meade Plantation Tour
5025 Harding Pike Nashville, TN 37205 |
1-800-987-9852

Journey back in time to spectacular magnolia trees and immaculate estates as you enjoy a guided tour of the Belle Meade Plantation, a beautifully-restored antebellum mansion datin

Details

The tour lasts approximately 1 hour.
Most guests spend approximately 2 hours onsite.

Appropriate for All Ages

Handicap Accessible

Restaurant and Gift Shop On-site

View Schedule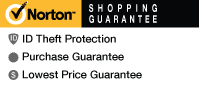 Description
g back to 1853.
The Harding family plantation's stables became renowned for their breeding of quality thoroughbred horses; buyers from around the world would flock to the plantation for the chance to purchase the magnificent animals. In fact, famous horses such as Secretariat, Seabiscuit, Funny Cide and Smarty Jones can all trace their lineage back to this farm! The plantation was also a popular destination for entertaining evenings, full of fine wining and dining. As the epicenter of society and social events, the plantation was the site of many events with guest lists of hundreds of people.
The house is beautifully furnished with period fixtures and furniture and there are seven original outbuildings on the property. The cabin on the property was built in 1807, and the Carriage House and Stables were built in 1892. The stables are a grand affair and house a decorative antique carriage collection. You'll tour the 1853 Mansion with a knowledgeable tour guide dressed in period costume.
After the tour, you can spend some time at The Winery at Belle Meade Plantation. The winery opened on the plantation in 2009 and is now available for visitation seven days a week. Explore the beautiful grounds, try out some of the most exceptional-tasting wines and then bring some home for yourself. The wine tasting is included in the tour price. Taste the flavor of the Southern grape, muscadine and the blackberry, three fruits that have been made into wine for over 200 years. The winery also offers a full complement of Tennessee Reds and White.
Tour Highlights
1790s Durham Station Log Cabin
1853 Antebellum Mansion
1890s Carriage House and Stables
Antique Carriage Collection
7 Historic Outbuildings
The guides are fairly well educated and the history is interesting, but it's hard to find, there is no good parking, the buildings on site aren't marked well. The gift shop is overpriced and has nothing to do with history and the restaurant is only open 11 to 2. They seem to have put aside history in favor of society and the site suffers for that.
-- Martha Johnson - Chicago, IL

What a delightful time we spent here. Tour of very informative and guide made us feel we were there as a house guest. A must on all travels to nashville area. Martha's restaurant was fabulous! I bought the good book!
-- Jackie And Dave Huband - Hernando, FL

My favorite. The grounds were beautiful, the people there were awesome, and the winery was great. We all enjoyed this alot.Loaded with great history. Being able to walk thur every room was so cool.
-- Sherry Crisel - saint louis, Missouri


MOST POPULAR THINGS TO DO
IN NASHVILLE TENNESSEE