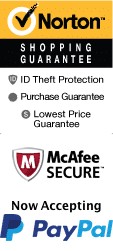 The following tours go by Bridgestone Arena:
11/29/2023 - 10/31/2024
The brand new city double decker tour Nashville from the Grayline highlights some of the most splendid sites and more in the Nashville, TN area.
11/30/2023 - 10/31/2024
Soak in all of the great wonders of Nashville, TN while experiencing a thrilling ride on a segway on a Segway Tour Nashville.
The award winning Bridgestone Arena, located in downtown Nashville, TN; is home to the Predators National Hockey League team.
It serves as the basis for many large scale Nashville area musical concerts, and features a seating capacity of anywhere between 17,113 to approximately 20,000 depending on the type of entertainment featured.
Opened in 1996 the arena has been seen various name changes, and has undergone significant renovation changes to adapt to the changing desire and needs of the city of Nashville. The arena became Bridgestone in 2010 and entered into a multiyear marketing and naming contract with the city's hockey team, the Predators. The site features unique architecture that pays homage to it's predecessor Ryman Auditorium, and taps into the city's musical roots with nods to the Grand Ole Opry. The arena provides a variety of opportunities and events for the surrounding Nashville area; including such events as the United States Figure Skating championship, the U.S. Gymnastics championship, and numerous large scale music concerts.
The arena has been nominated for numerous awards and serves as a landmark destination for the downtown Nashville, TN area. It has been nominated for Pollstar Arena of the Year a total of eight times, beginning in 1997. The site also has the distinction of being the International Entertainment Buyers Association's Venue of the Year winner in both 2008 and 2010.
With its location in downtown Nashville, TN, the Bridgestone Arena is a landmark destination for the city. If you are in the Nashville area, consider making time to take in a game of hockey, a basketball game, or attend one of its numerous musical concerts, and tradeshows.