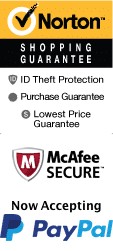 Fort Houston is a makerspace located in Nashville, TN.
By purchasing a membership, you'll have the resources through machines that can start your new business. Anyone interested in creating as a hobby or professionally should look into getting a membership.
Once you get your membership to Fort Houston, you'll have access to many amenities in the facility such as a full-scale wood shop, metal shop, photo screen, screen printing station, private offices, and a co-working space. Another benefit other than just the tools are the possible connections you'll get by talking to people around you. For those who have an idea of what they want to do but aren't clearly sure how Fort Houston also offers classes to help you start with projects such as woodworking or spoon carving. Creators of all sizes should look into Fort Houston as the price of membership is heavily outweighed by the great benefits you'll gain by working in there.
Fort Houston is a fantastic makerspace, but the Nashville area has much more to offer locals looking for more. For those looking on improving their body through training, GYM5 is a fitness club in Nashville that you should consider. At GYM5, you're offered extensive lines of cardio and strength equipment, and opportunities to learn are also available through boot camps and group exercise classes. No matter what you're trying to work on, Nashville area businesses want to work with you.