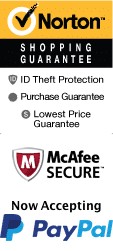 Marathon Music Works is one of the premier music venues in Nashville.
While the city is known for country music, you'll also find several rock and alternative acts you'll enjoy. There are even nights at the venue when only R&B artists are featured. You'll also find several hip-hop and jazz acts performing at Marathon Music Works.
When you arrive at the venue, the friendly staff will greet you and answer any questions you may have. You'll also meet the security staff so you'll feel safer while enjoying the concert. Be sure to have your photo ID with you so you can show it to the staff if you'll be enjoying drinks or cocktails at the event. You'll also need your ID you're attending an age-restricted show. After you get through security, you'll either go to the Box Office or enter the venue through the bar or lounge. The Marathon Music Works Box Office is open on Fridays from 10am to 4pm and for an hour before the door times on the days when the venue has a live show.
When you arrive at the box office, you can buy Marathon Music Works and EXIT/IN merchandise to commemorate the event. You'll also get the chance to purchase screen prints from past shows as souvenirs and buy tickets to upcoming shows at EXIT/IN and Marathon Music Works and pick up your will-call tickets.
For more information on Marathon Music Works and to find out about future shows, visit https://www.marathonmusicworks.com/.