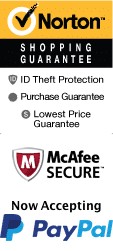 Hilton Nashville Downtown Ballroom in Nashville, TN
121 4th Ave S Nashville, TN 37201
The Hilton Nashville Downtown Ballroom is often used for elegant events such as dances as well as fundraisers that are held at the hotel.
It's an area where large groups staying at the hotel can gather together so that they can enjoy a meal without leaving the building or so that they can conduct business meetings. The ballroom is located on the first floor of the hotel with easy access to the stairways and the elevator.
With the open floor plan of the ballroom, almost any event can be planned ranging from proms for high school students, class reunions, birthday parties, or business meetings. Tables and chairs are provided if they are needed. Dining services are offered as well for some events. There are classes held at the ballroom because of the large space that's available. Trade shows can be held at the venue along with arts and crafts shows. Staff at the hotel can assist in setting up tables, chairs, and other equipment needed. However, you can provide your own supplies if you don't want to use the items that are available.
If you're looking for a large space for a special event in Nashville, then consider the Hilton Downtown Ballroom. From reunions to parties, this is a venue available for a variety of events. While in the area, you can explore attractions that include Music City Center and LP Field.