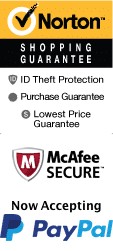 Comer House & The Wilson Barn near Nashville, TN
2310 Nashville Pike Gallatin, TN 37066
Comer House and the Wilson Barn are Nashville attractions that you'll love if you're a fan of quality beers and cocktails and want to spend time taking in the city's natural landscape.
The site is a great venue to visit if you're traveling with your significant other or want to find a group activity that your friends will enjoy.
One of the biggest events at the site is the Sumner County Wine and Brew Festival which takes place September 14. When you visit the festival, you'll get interesting information on the wines that pair best with your favorite meals. You'll also learn how beer is made and learn about the flavors and processes that are associated with your favorite brews. Several vendors will be at the event so you can take home a souvenir to remember your Nashville vacation. The event also features live music, which provides a nice backdrop for the delicious food and beverages you'll enjoy. Before or after the festival, you can also visit Douglas Corner Cafe to get traditional diner meals with a gourmet flare, or the Amish Heritage Welcome Center and Museum to learn more about Amish culture and the Amish presence in Nashville.
You can also check out entertaining events in the area like Brew at the Zoo before or after visiting Comer House and the Wilson Barn. There are also several great accommodations and a number of local restaurants you'll want to try. For additional information, visit https://www.nowplayingnashville.com/venue/wilson-house-at-the-comer-barn/.