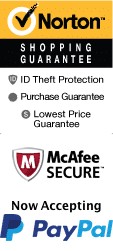 The following tours go by Music City Center:
11/29/2023 - 10/31/2024
Soak in all of the great wonders of Nashville, TN while experiencing a thrilling ride on a segway on a Segway Tour Nashville.
There has never been a better time to come visit Music City.
Voted by Conde Nast Traveler as one of the top 5 cities to visit in 2013, Nashville is booming, and the Music City Center is the new pulse of it all.
Known for its trendy new restaurants and its eclectic music scene, Nashville has become a popular destination for many. Whether you are a sports fanatic, a music lover, or a fine-dining foodie, you will find it here. Endless entertainment options are just steps away from the Music City Center; come people watch at the famous honky tonks, tour the Country Music Hall of Fame, catch a hockey game, or spend an evening at the Symphony.
In January 2010, the Metropolitan Council of Nashville voted to approve construction of the Music City Center and the official groundbreaking for the center was held on March 22, 2010. It was decided that the convention center would be built in the new SoBro neighborhood, South of Broadway and right in the heart of downtown. The area was known as Black Bottom until the 1950s, nicknamed because of periodic river floods that left muddy residue on the streets.
The new building was designed by Atlanta-based TVS Design, Nashville-based Tuck Hinton Architects, and Moody-Nolan Architects and a joint venture, Bell/Clark, headed up the construction management. Before work could start going up, the site teams had to start by going down. Over 200,000 cubic yards of rock and soil were excavated and the 16-acre site took 24 weeks to excavate. Soon after, the six red cranes were erected, the tallest of which reached 200 feet. The concrete team placed 110,000 cubic yards of structural concrete and 13,500 tons of rebar. Over 100,000 man hours were spent deciding where each piece of steel would go and 14,000 tons of structural steel was eventually placed. The project took three years to complete and over 7,300 people worked on the project during that time.

In May 2013, the building was opened to the public during a two day Grand Opening celebration. Over 15,000 people toured the building and activities included live music, great food, and a zip line through the Exhibit Hall. Since then, the building has been filled with great events such as CMA Fest's Fan Fair X and the Music City Sports Festival.