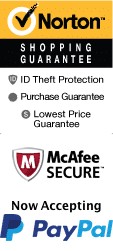 Nissan Stadium is a multi-purpose stadium in Nashville, Tennessee.
It is the home of the Tennessee Titians and was the site for Super Bowl XXXIV. Built in 1999 Nissan Stadium seats 67,700 fans and was formerly LP Field. The stadium is located on the east side of the river Cumberland.
As a multi-purpose event facility, Nissan Stadium hosts big names like Beyonce, Talyor Swift, Kenny Chesney, and Kid Rock. It is also the location of the CMA Music Festival and Tennessee State University football. The Houston Oilers were moved to the Nissan Stadium after 30 years at the Houston Astrodome in Texas. The Oilers are now known as the Tennessee Titans and play in one of the NFL's best stadiums.
The stadium complex covers 120 acers, stands 190 feet high, has over 60 concession stands, and has 7,500 parking spaces. The stadium is across the river from downtown Nashville. Enjoy your favorite event in clean facilities with a friendly staff then explore the city of Nashville and its historic sites.
After enjoying the excitement at Nissan Stadium take a tour or attend a show at the Grand Ole Opry. Find more entertainment with a meal on the General Jackson Showboat Lunch and Dinner Cruises. You can also see the city on a Nashville Double Decker Bus Tour. Dip into the history of Belle Meade Plantation or explore the Tennessee State Museum. Whatever you choose you are sure to find something fun to do in Nashville, Tennessee.