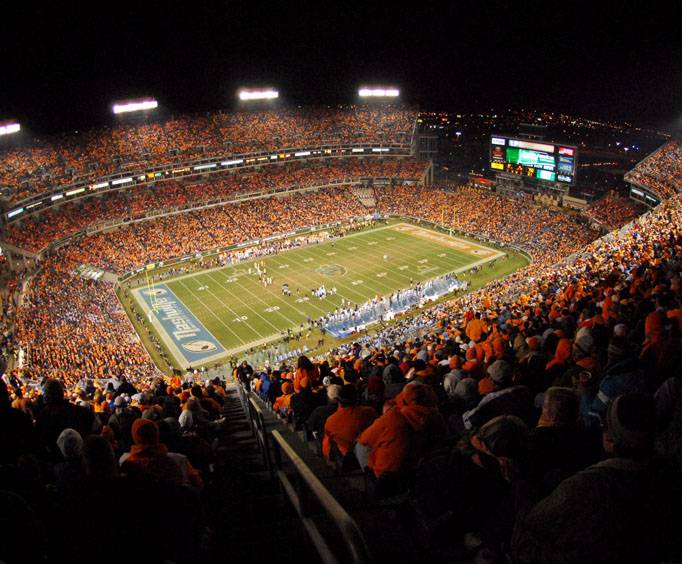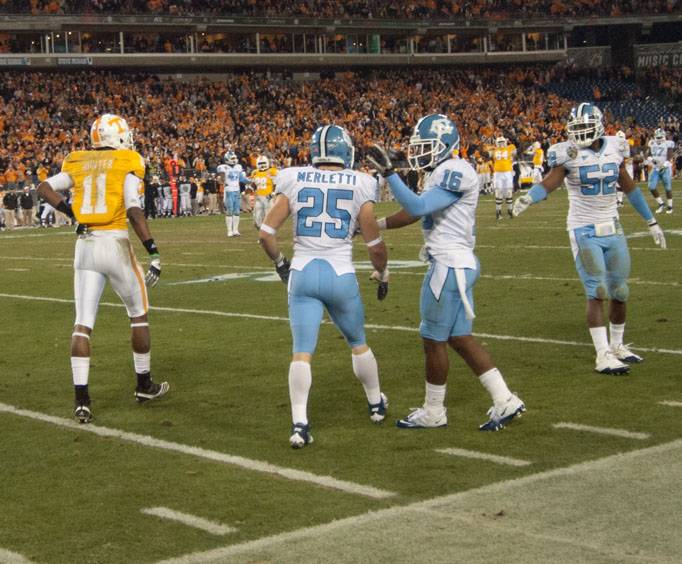 Franklin American Mortgage Music City Bowl at Nissan Stadium in Nashville, TN
1 Titans Way Nashville, TN 37213
The Franklin American Mortgage Music City Bowl is an American college football post-season bowl game. The bowl game is held after the regular college football season has ended for the year. The game is held at the Nissan Stadium that is home to the Tennessee Titans. The stadium is located downtown in the heart of the famous Music city Nashville, TN.
The Franklin American Mortgage Music City Bowl squares off college football teams from the South Eastern Conference (SEC) against the Atlantic Coast Conference (ACC) or the Big Ten Conference. As for which teams get to square off? The SEC office with input from six other bowl groups and universities select which SEC team will play. The Franklin American Mortgage Music City Bowl and Taxslayer Bowl together will determine the conference and team the SEC will play against on Selection Sunday. There are no predetermined teams chosen previous to this date in order to give the best teams a chance to go against each other.
In 1998 the first Music City Bowl certified by the National Collegiate Athletic Association (NCAA) was played at the Vanderbilt stadium in Nashville, TN. Just one year later in 1999 the bowl game was moved to the completed Tennessee Titan Stadium, now known as The Nissan Stadium. Over the years the name that appears before Music City Bowl has changed with the groups that sponsor the event.
Who doesn't love a good college bowl game? Especially one that matches up two teams from separate conferences to square off head to head! When visiting Nashville, TN be sure to see The Franklin American Mortgage Music City Bowl. Before or after the game stroll over the John Seigenthaler Pedestrian Bridge that connects you to downtown Nashville where you can find the famous Wild Horse Salon, Tootsies Bar, and The Nashville Cowboy boot store.
Create Your Custom Package
Points of Interest