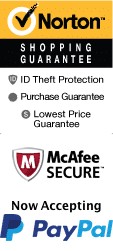 Located in SD, Wilson Park is one of several municipal parks in the Rapid City area.
Overall, there are approximately 1,650 acres of park land in Rapid City, and Wilson Park's acreage falls between the lowest acreage of 1.5 acres at Scott Mallow to 210 acres at Sioux Park.
Wilson Park is open to the public until 10 p.m., and there are many activities that the whole family can enjoy, including having a relaxing picnic or a fun game of horseshoes.
For sports enthusiasts, there are several outdoor activities you can enjoy at the park also including, softball, golf, walking, jogging, and more.
Alcohol is not permitted on the park, and dogs must be on a leash unless in a leash-free area.