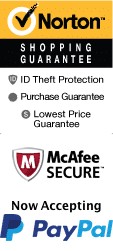 The Presidential Trail near Mount Rushmore, SD
See the famed Memorial of Mount Rushmore up close and personal on this easy-to-follow, 'board-walk' type 1/2 mile trail, containing individual view points, with explained facts about each president.
Visitors of this trail rave about the numerous vantage points in which to view the presidents up-close, in many cases, standing right under their noses. The trail is comprised of two sides, one of which has many steps. The other side is wheel-chair accessible and also recommended for small children.
The trail is something you and your family definitely don't want to miss if you've ever wanted to get 'nose-to-nose' with George Washington, Thomas Jefferson, Abraham Lincoln, or Theodore Roosevelt!