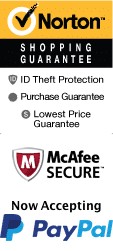 The following tours go by Custer StatePark:
1/1/2000 - 1/1/2000
The Mount Rushmore & Black Hills Motorcoach Tour is an 8-hour guided sightseeing tour of the Black Hills of South Dakota. You'll see Mount Rushmore National Monument, Crazy Horse Memorial, Custer State Park, as well as other beautiful sights along the way for a great introduction into American history.
Custer State Park is 71,000 acres of wildlife history and fun, perfect for mountain biking, horseback riding, rock climbing, enjoying the peace of nature, and seeing the buffalo roam.
Experience the culture and history walking the banks of French Creek, where, in 1874, Custer's expedition first discovered gold. See the log cabin that was home to Badger Clark, and enjoy a moving performance at Black Hills Playhouse.
You never know what kind of wildlife you might see, since the park is home to a multitude of animals, not just the buffalo. Mountain goats, pronghorn antelopes, big horn sheep, deer, elk, wild turkeys, and friendly burros have been known to graze through the park!
Not only are there several resorts located within the park, but campgrounds as well, for adventure-seekers loving to sleep out under the stars.
Educate yourself and your family with nature walks and guided tours about gold-planning excursions. You can also enjoy the demonstrations of candle-making, wood-working, and evening campfire programs where you can learn how to cook over an open fire, and so much more!