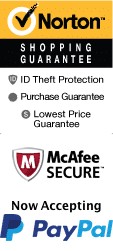 Private Jeep Safari and Hiking Tour
Brought to you by a global team of professional guides who have traveled the world researching and exploring sites of natural and cultural interest, our private Jeep Safari is an unforgettable experience in the achievement and enjoyment of travel. We are excited to introduce a new adventure for our clients – A hiking Tour. You can expect engaging discussions on culture and local customs from your guides. With most tours taking place outdoors, we'll take you where the wildlife can be seen. The wildlife experience differs at every site, and we will base our tours on your interests.
You will not just be riding in the jeep but out in the open air as well. You will also see buffalo roaming around. This tour is great because you experience buffalo, one of our favorite animals.
The drive will take approximately 3 hours, but it's well worth it. You might even see some grizzly bears along the way too. Lunch will be enjoyed at Custer State Game Lodge. There are also several souvenir shops and boutiques to browse in the game lodge.
After lunch, you will enjoy getting up close and personal with this magnificent memorial of our nation. Hikers have trails of many miles in length to choose from that go through wildlife preserves, forests, or along rivers.
We can also arrange itineraries anywhere in the world. Our adventures include professional guiding and local cultural specialists- you should contact us with any questions or requests. We look forward to helping you create an adventure custom-tailored to your specific interests and travel schedule.
Travel with a small group of like-minded adventurers, and join our guides on a journey through some of the most beautiful places on Earth. Take in the awe-inspiring views as you hike through hidden waterfalls, deep canyons, and vast open plains.
We create once-in-a-lifetime experiences that will stay with you forever. Your passion for travel will grow as we share our knowledge with you through fun, informative lectures from your expert guides in their region. They know what to see, what to avoid, and how to make your experience truly unique.
Options:
Private Jeep Safari and Hiking Tour: Private Jeep Safari and Hiking Tour 08:00
Available Now until 1/31/2024 View Detailed Schedule
Pickup included
Book Now!