Mt Rushmore Adventures
Adventure awaits in South Dakota. Explore the Mount Rushmore area and choose activities that makes your heart race. You can make reservations for fantastic adventures like rock climbing and more online with ease. Find nearby places to stay!
Greater Mount Rushmore Area Adventures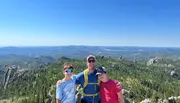 Adventures abound on a private Spearfish Canyon hike through South Dakota's stunning countryside. While climbing along the one-mile trail, you will see towering cliffs, sparkling waterfalls, and flowing streams. This hiking tour is customized to your skill level and interests, so you can truly immerse yourself in the stunning natural beauty of the area. Your knowledgeable guide will educate you on the region's history and geology while providing fun facts along the way. Don't forget your camera – the views are breathtaking!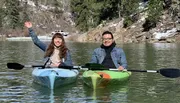 The Greater Mountain Rushmore area of South Dakota is the perfect place to go for adventure! During your exciting vacation in the area, you will be delighted to hit the waters with the Pactola Lake Private Kayak or Paddleboard Experience. Whether you are a paddleboarding pro, a kayaking champ, or just want to get some amazing scenic views during your trip, this activity is bound to be a blast. Get out on the waters of Pactola Lake, which is home to some astonishing views. Your knowledgeable and friendly guide provides an unforgettable time, so you are sure to have a great time!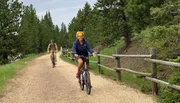 Get a completely privatized experience during your next vacation adventure in the Mount Rushmore area of South Dakota. With the exhilarating Mickelson Trail 20 Mile Private Bicycle Tour, visitors will be able to get in some fun adventuring as they breathe in the fresh air and stretch their legs. This trail is one of the most iconic biking trail in the Badlands area, and this extensive 20-mile expedition provides the best insight into the beautiful sights, ecosystem, and natural wonders of the area. You will be delighted by the towering ponderosa pine forests, spruce trees, and stunning trailside wonders.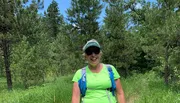 Embark upon a fun adventure the Mount Rushmore area of South Dakota with the Private Tour of Mt Rushmore and Flume Trail Hike. This completely personal and privatized experience is perfect for any type of itinerary. Whether you want to get out and snap some photos of the iconic Mt Rushmore monument or want to enjoy a more natural adventure with a hiking expedition, this tour gives you the best of both worlds. Explore and learn about Mt Rushmore before heading out on a hike.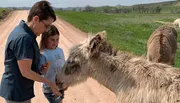 Adventurers, get ready for an unforgettable experience with the Private Jeep Safari and Hiking Tour in the Greater Mount Rushmore area of South Dakota! Enjoy a personalized tour with a knowledgeable guide in a private Jeep, taking in breathtaking views of the Black Hills and unique rock formations. Then, embark on a hike through a serene forest and get-up-close to everything special about Custer State Park for an experience like no other. An adventure that will leave you with unforgettable memories!