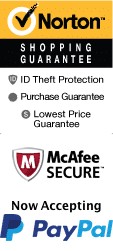 The Black Hills National Forest near Mount Rushmore, SD
23939 Highway 385, Hill City , , SD 57745
The Black Hills National Forest offers beautiful scenery and a wide range of outdoor activities to compliment your Mount Rushmore vacation.
The Black Hills National Forest is located in southwestern South Dakota and northeastern Wyoming, and spans over 1.2 million acres with elevations ranging as high as 7,242 feet.
There are many spectacular features of this huge forest, including waterfalls, enormous rock cliffs, bridges, a roaring stream, plenty of wildlife. The Peter Norbeck National Scenic Byway has one-lane tunnels that frame Mount Rushmore, and the Spearfish Canyon National Forest Scenic Byway has access to the sights of waterfalls, cliffs, and the streams. Amongst the splendid scenery of this great forest there are 11 reservoirs, 30 camping areas, 28 picnic areas, 1,300 miles of streams, and over 450 miles of hiking trails. In the higher elevations of the forest, there is a 350 mile area designated for snow mobile recreation.
The Jewel Cave National Monument, the second longest cave in the world, is also located in the Black Hills National Forest. Tours of this great cave are available, as well.