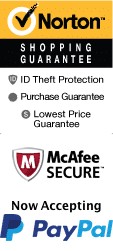 Check out The Midnight Star Casino, owned by Kevin Costner, this is a great place to go when looking to do a bit of gambling, just drop a few bucks in a slot machine, or eat a delicious dinner on your Mount Rushmore vacation.
With 55 slot machines to choose from, pull up a chair at one of the Wheel of Fortune progressive jackpot slot machines or test your luck at the giant 10 foot tall Pharaoh's Gold machine, with a jackpot of 50,000. There is always a great game of Blackjack and Three Card Poker, and if you are feeling really lucky, be sure to take your seat at 'Let it Ride,' offering winnings up to 37,500.
After all of that testing your luck, you are sure to be working up an appetite. Scoot your boot up stairs and try out Jake's. This fine dining establishment offers a selection of great cuisine; some of South Dakota's best as a matter of fact. Jake's restaurant is a fine dining establishment offering a great selection of appetizers, entrees, and deserts. Start your meal with a plate of Escargot or Country Fried Alligator. Feast on entrees such as Norwegian Salmon, Buffalo Ribeye, or Chicken Pomadoro, and end it with a delectable piece of Tira Misu pr Crème Brulee. Be sure to check out their extensive wine menu to add a great compliment to your meal. If you just want to grab a bite on the run, stop in at Diamond Lil's Bar & Grill. Guaranteed a good time, Diamond Lil's offers a wide selection of salads, sandwiches, burgers, and more for you to choose from.