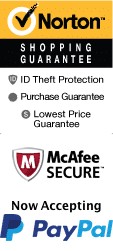 Mitchell Corn Palace, located in Mitchell, South Dakota about two hours from
Mt. Rushmore
, a landmark that was originally built to display South Dakota's fertile soil, and to inspire South Dakota settlement, is a unique and rare sight-seeing destination.
Contrary to its name, the Corn Palace is built out of reinforced concrete, not actual corn. However, every spring, it is a tradition to create large murals out of thousands of bushels of native South Dakota corn, grasses, and grains. Usually following Corn Palace Week, the Palace serves as the World's Largest Bird Feeder, where pigeons and squirrels have a field day. The corn murals are designed by local artists. They are redesigned and replaced every year with a brand new theme.
In addition to its magnificent corn murals, the Corn Palace also serves as an auditorium for concerts, sports events, exhibits, and various other festivities. The Corn Palace is home to the Corn Palace Festival, the Corn Palace Stampede Rodeo, and the Corn Palace Polka Festival.