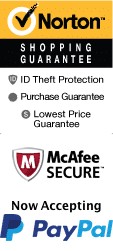 PaleoAdventures Dinosaur Discover Station near Mount Rushmore, SD
19159 Star Gazer Ln Belle Fourche, SD 57717
Paleontology is not a field of study that commonly ignites the notion and fun in the heart of travelers and tourists. However, PaleoAdventures Dinosaur Discover Station furnishes much more than a run of the mill family getaway. Based in the beautiful northern Black Hills of South Dakota, PaleoAdventures offers a large selection of dinosaur related activities ranging from dig site tours to educational programs.
Being devoted to the conservation of dinosaur and other fossils, it is no surprise that education is a central platform for PaleoAdventures. Traveling educational programs help to answer questions in the field of paleontology ranging from "What is a fossil?" to "Extinction Happens! The Demise of the Dinosaurs." Children ages 10 and up who participate in dinosaur dig site tours can even keep up to $50 worth of common fossils! Considered forerunners in the area of commercial paleontology, PaleoAdventures also offers field consulting services for museums, private landowners, and non-profit groups, providing trustworthy excavating, documenting, and restoration assistance free of charge. In conjunction with exciting hands-on education and genuine concern for the preservation of dinosaur and marine animal fossils and history, PaleoAdventures provides the opportunity to purchase real dinosaur bones! These fossils would be a valuable asset for young collectors, science teachers, or museums.
PaleoAdventures Dinosaur Discovery Station is passionate about properly managed commercial paleontology. Self-described as "dinosaur hunters," the proprietors of PaleoAdventures are eager to bring their passion to the public. Whether a long time fan of the study of dinosaurs or newly interested in the subject, PaleoAdventures Dinosaur Discovery Station is a unique vacation or learning opportunity for dinosaur enthusiasts young and old.