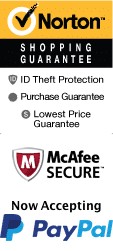 Central States Fairgrounds in Rapid City, SD
800 San Francisco Street, Rapid City, , SD 57701
Central States Fairgrounds is located in Rapid City, SD.
It is a large area that can hold major events and accommodate the crowd that comes with the events. It is located south of I90 on San Francisco St. It is on the east side of Rapid City but within city limits. Black Hills National Forest is right on the western edge of Rapid City, giving an amazing view.
The fairgrounds offer many areas of interest through out the year. It is large enough to seat 6,000 people in the grandstands and has a large amount of indoor exhibit space. It also offers 224 unit campgrounds with water and electricity at a fair price located around the many buildings offering easy transport to different areas of the fairgrounds. The fairgrounds can accommodate most events from small groups to large groups, it has enough parking for 8,000+ vehicles. The fairgrounds are large enough to accommodate a multitude of interests from motocross to equestrian interests. There is also outdoor space for a variety of use.
The fairgrounds offer camping for those that are interested in the Annual motorcycle rally, which is located in Sturgis just 31 miles northwest of Rapid City. Camping right on the fairgrounds would make it convenient when there are large and even small events.
So when you come to Rapid City, SD visit the Central fairgrounds to see if there is any events going on. While your in the area there are many other areas of interest such as Custer State Park and Mount Rushmore.