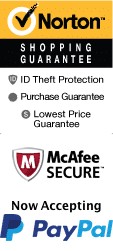 Matthews Opera House & Art Center in Spearfish, SD
612 Main St. Spearfish, SD 57783
The Matthews Opera House & Arts Center is located in Spearfish, South Dakota.
The Opera house is an active community theater with live performances all year long.
Visitors are able to stop by the opera house to see the local theater production walk through the modern art gallery and attend the festival in the park. Besides seeing the natural beauty of Spearfish there are attractions that are near educated and entertainment sites like the DC Booth Fish Hatchery, Wildlife parks and Stage performances. If you want to spend the day outdoors or if you want to enjoy the day shopping and dining in Spearfish you will enjoy the best and most relaxing trip ever.
The Matthews Opera House and Art Center was built by a Wyoming rancher named Thomas Matthews. The Matthews Opera house opened On December 3, 1906.The first show was a Political comedy called 'The Lion and the Mouse.' Over the century the opera house was used for motion picture shows to basketball practices and a shooting gallery. Today the opera house is the main attraction of the Spearfish center.
The Matthews Opera House & Art Center located in Spearfish, South Dakota has many great attractions for the whole family. You can explore the outdoors with it's amazing beauty all the great parks and wildlife to the shopping and dining. Plus Spearfish is located near Black Hills.
Events at Matthews Opera House & Art Center