Get the authentic Michigan experience.
With so much to see and do in Michigan, it's hard to choose how to spend your time there. That's why we've compiled a Michigan bucket list for you, so you can make sure to hit all the best attractions and destinations in the state. Check things off and really experience all that the great state of Michigan has to offer.
The state of Michigan is one of the most beautiful in the country. As well as being bordered by the Great Lakes, Michigan is home to a variety of great attractions, landmarks, and must-have activities. Check these off your bucket list!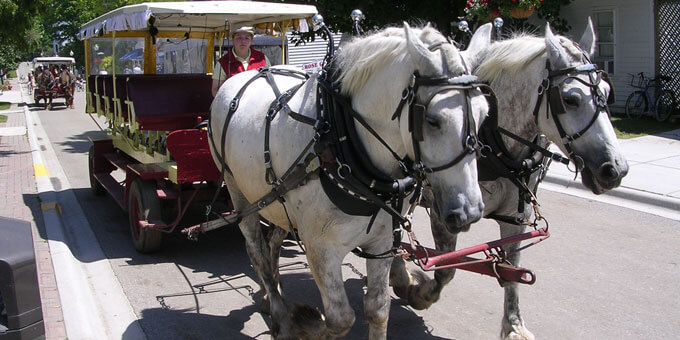 Ride through the beautiful Mackinac Island State Park, stop and see some of the most historic sites on the island and explore the Surrey Hills Carriage Museum, all while enjoying a relaxing horse-drawn carriage ride.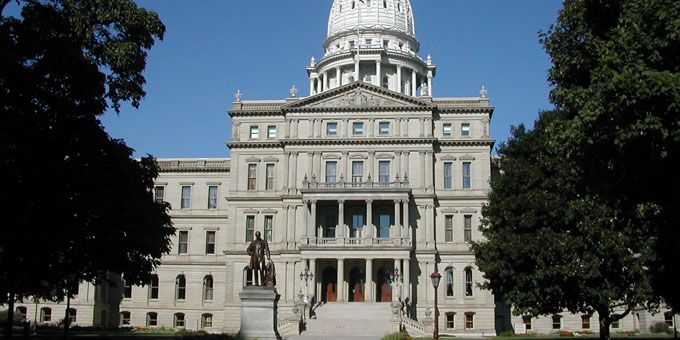 2. Visit Michigan's State Capitol.
Embark on a walking tour[1] of one of the state's most beautiful buildings. The interior of the Capitol Building in Lansing features dozens of gorgeous examples of historic Victorian decorative painting.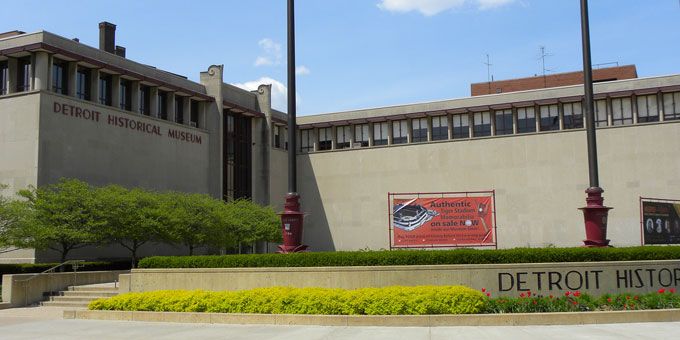 3. Explore the Detroit Historical Museum.
Discover how Detroit became the Motor City, learn about its important role in the Underground Railroad, and delve into the city's fantastic music scene (plus a lot more!) at the Detroit Historical Museum[2].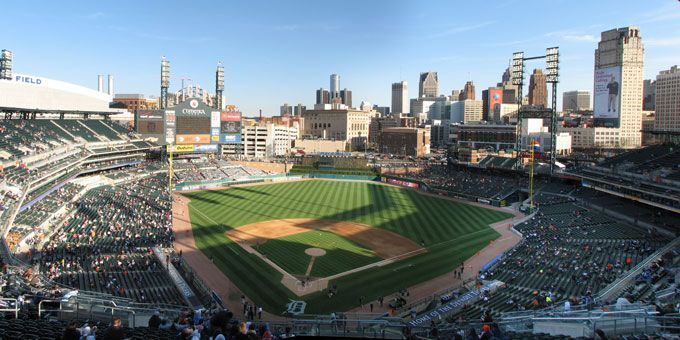 4. Go to a Tigers' game at Comerica Park.
There's nothing quite like soaking up a ball game at Detroit's Comerica Park[3]. You can also check out the Walk of Fame, the merry-go-round in the middle of the food court and the baseball-themed ferris wheel behind the Brushfire Grill.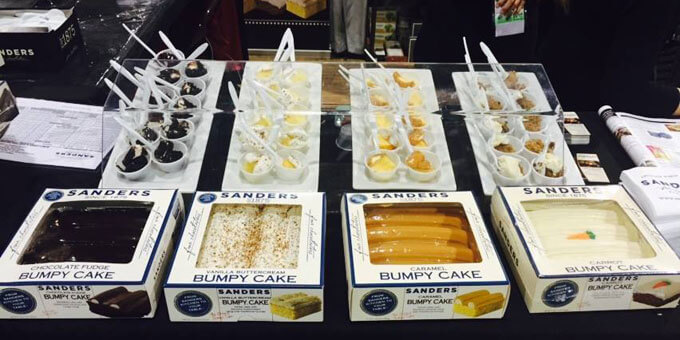 5. Gorge yourself on Sanders chocolates at the Morley Chocolate Factory.
The delicious Sanders Fine Chocolates[4] are made at the Morley Chocolate Factory in Clinton Township, Michigan and tours are free! Walk through the observation hallway and watch as mouthwatering treats are created right before your eyes. Also, free chocolate samples are involved. Need I say more?
6. Great Lakes Shipwreck Museum
Immerse yourself in maritime culture at the Great Lakes Shipwreck Museum in Paradise, Michigan. Explore the exhibits on history, sailors and ships and check out Whitefish Point Light Station, established in 1849 and the oldest operating lighthouse on Lake Superior.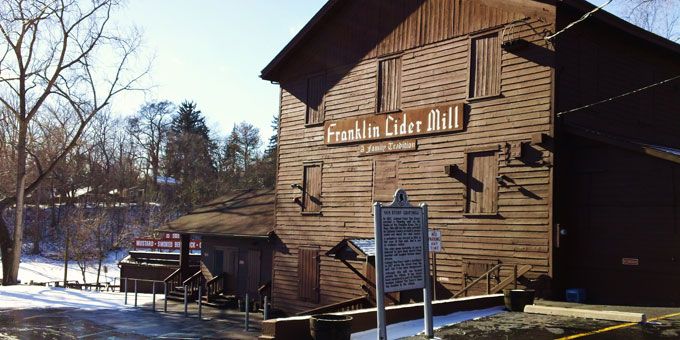 7. Chow down on Franklin Cider Mill's fresh doughnuts and cider.
This historic Franklin Cider Mill[5] in Bloomfield Hills is truly a family tradition for many Michigan residents. Pick up fresh, organic apples, warm cinnamon spice doughnuts or some of the freshly made apple cider.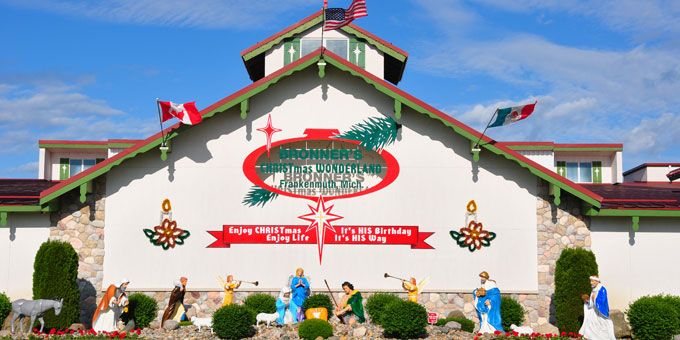 8. Get lost in Bronner's Christmas Wonderland.
If you're visiting during the Christmas season, it's pretty much mandatory that you visit Frankenmuth's Bronner's Christmas Wonderland[6], the world's largest Christmas store. The building is the size of one and a half football fields so you can seriously get lost in there. (Just ask my younger brother.) While you're there, you also have to indulge in the town's famous family style chicken dinners. The Bavarian Inn Restaurant[7] has one that's to die for.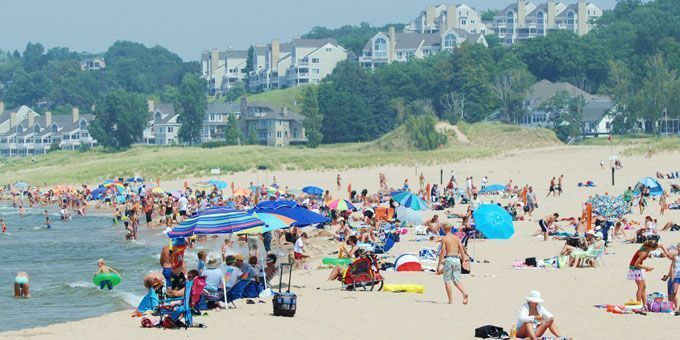 9. Lay on the beach at Holland State Park.
There's tons of room on the Holland State Park[8] beach so grab your beach towel and sunscreen, suit up and head to the water. When you're ready to cool off, jump in the refreshing waters of Lake Michigan or visit the Big Red Lighthouse[9] on the shore.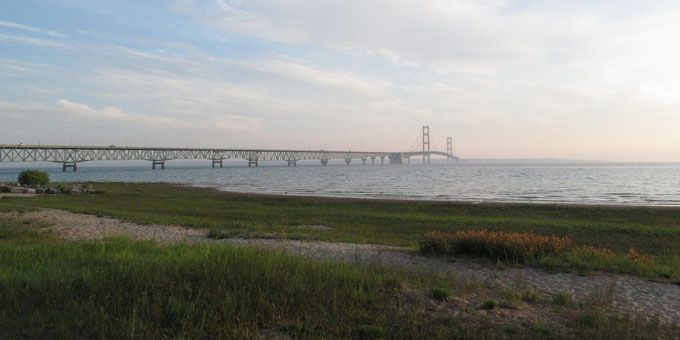 10. Drive across the Mackinac Bridge.
Crossing the Mackinac Bridge[10] can be scary for some motorists, and understandably so. The fifth longest suspension bridge in the world, the Mackinac Bridge measures 26,372 feet long and the roadway on the bridge is about 200 feet above the water. As you cross over, you'll be surrounded by gorgeous panoramic views of the lake and Mackinac Island; well worth overcoming any fears you might have.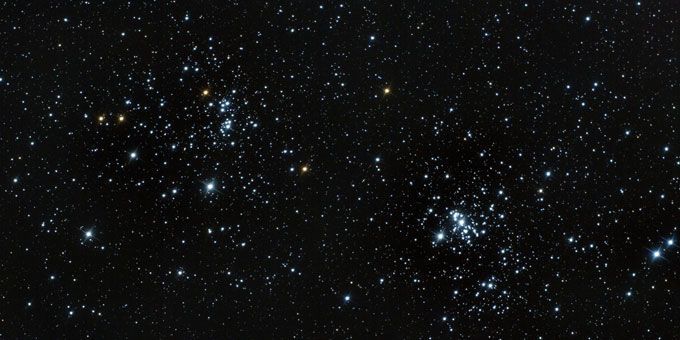 11. Stargaze at Headlands International Dark Sky Park.
Each season, Headlands International Dark Sky Park[11] in Mackinaw City boasts a different group of dazzling stars on display. So even if you've been there before, you're bound to get a whole new show each time you stop by. Who knows, you might even get lucky and catch a glimpse of the Northern Lights!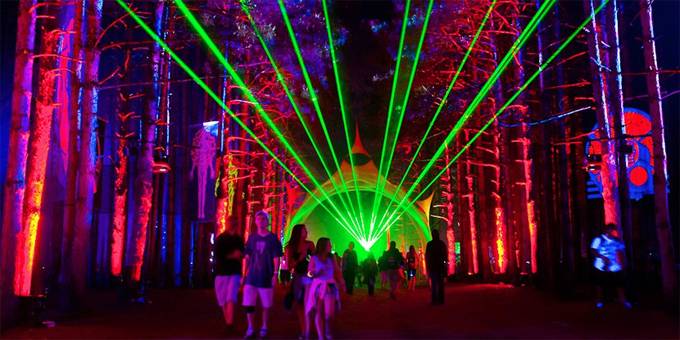 12. Electric Forest Festival.
The four-day Electric Forest Festival[12] in Rothbury is usually held in late June or early July and features some of the best electronic and jam band performances around. Not only that, but the concerts are held in a forest filled with multi-colored backlit trees, which makes for a one-of-a-kind experience you'll never forget.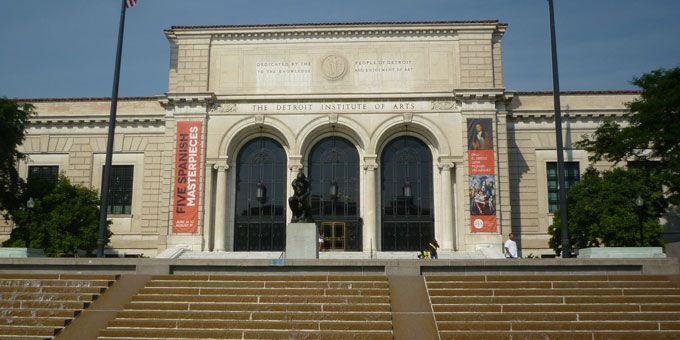 13. Explore the Detroit Institute of Arts.
The Detroit Institute of Arts[13] is one of the top six collections in the country, boasting more than 100 galleries filled with cultural artwork from prehistoric times all the way up through the 21st century. You could spend an entire day here and still not see everything so definitely block out at least two hours.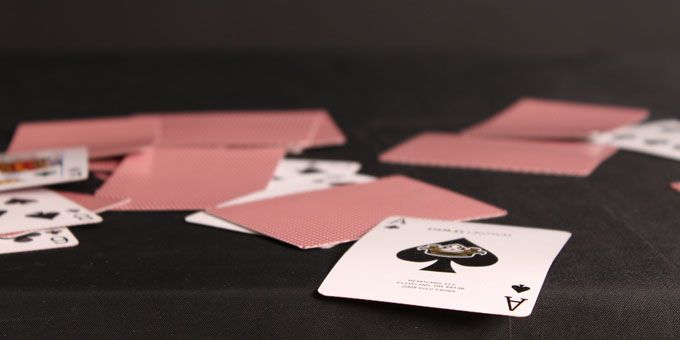 14. Learn how to play euchre.
Euchre is a popular card game in Michigan and if you live there, chances are you know how to play. Take up a little bit of the local culture and learn how to play with the help of some Michigan natives. There are several Euchre Meetups[14] you and your friends can participate in or you can head to Leelanau Sands Casino & Lodge[15] in Peshawbestown for euchre tournaments, held every Monday.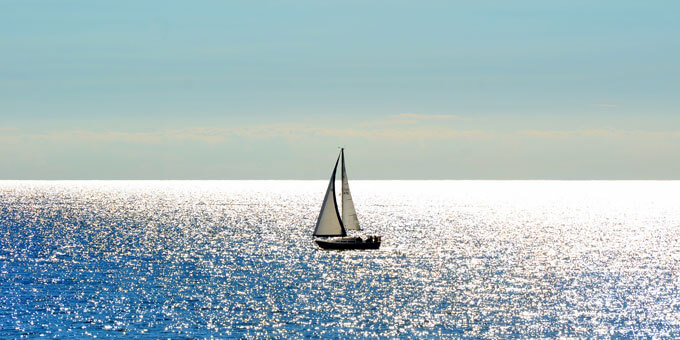 15. Spend a day sailing on Lake Michigan.
Lake Michigan is the third largest great lake and is a very popular sailing destination for visitors. Plenty of sailing charters are available but Great Lakes Sailing Company[16] in Traverse City, Cat's Meow Cruises[17] in South Haven and Sunshine Charters[18] in Charlevoix are three great options.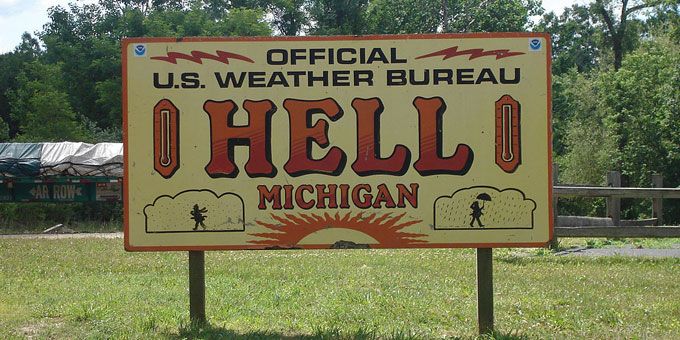 16. Go to Hell. (Michigan)
Before you all start grabbing your pitchforks, Hell[19] is a city in Michigan, just a half hour northwest of Ann Arbor. Visitors love going there to get pictures with all the signs. And then of course, they all go home and brag to everyone that they've been to hell and back.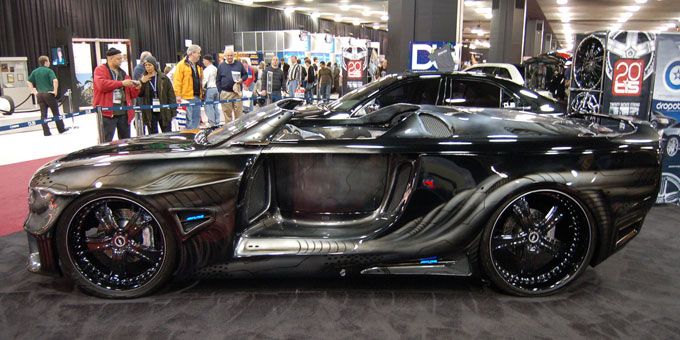 17. Check out the North American International Auto Show.
Get up close and personal with the latest supercar models and luxury vehicles at the International Auto Show[20] at the COBO Center in Detroit. For an authentic experience in the Motor City, you need to experience this.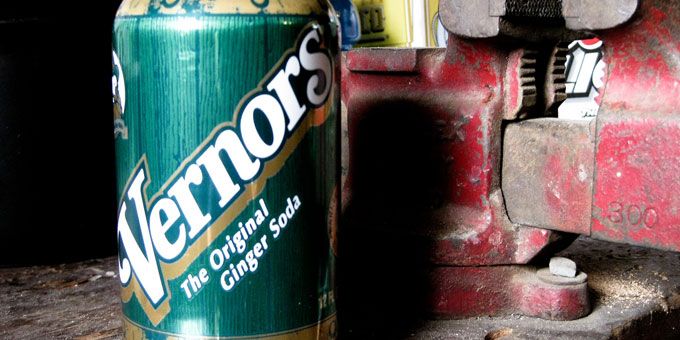 18. Crack open an ice cold Vernors.
Vernors ginger ale originated in Detroit, Michigan in the late 1800's. Although you can purchase it in other states as well, Michiganders take pride in this delicious beverage. Just take one sip and you'll find out why. Check out the Vernor Store[21] in Madison Heights to get your fill of even more Michigan-made products.
19. Eat at Lafayette Coney Island.
The Coney Island Hot Dog is a staple in Michigan and Lafayette Coney Island[22] serves some of the best. This 1970's Detroit diner offers deliciously plump beef dogs, topped with only the necessary ingredients: an all-meat chili, diced white onions and yellow mustard.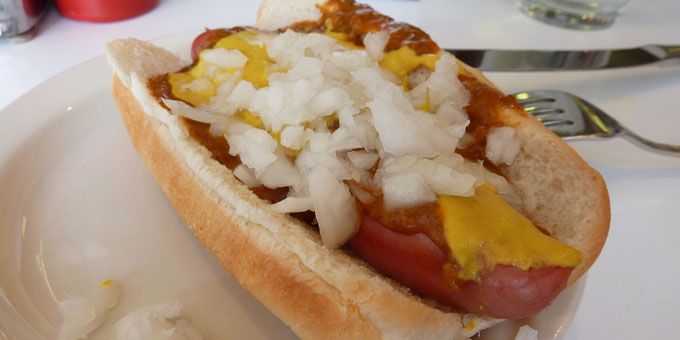 20. Immediately head next door to American Coney Island to compare.
While remarkably similar in appearance, American Coney Island[23] next door claims to be the Detroiter's favorite. Give them both a try and then decide where your loyalty lies.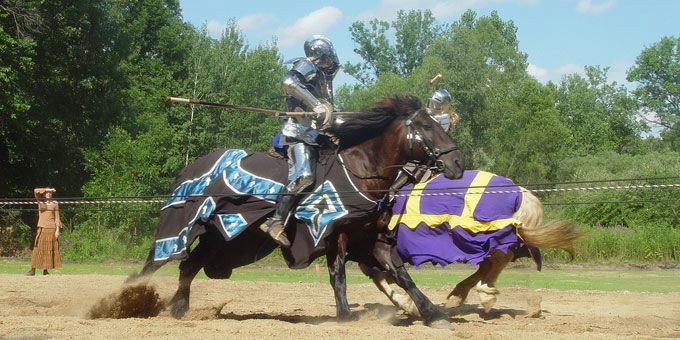 21. Attend the Michigan Renaissance Festival.
The Michigan Renaissance Festival[24] in Holly is fun for the whole family. Visit the 16th century village filled with 17 acres of Renaissance shops, taverns, a big castle and reenactors in costume, such as jesters and armored knights on horses.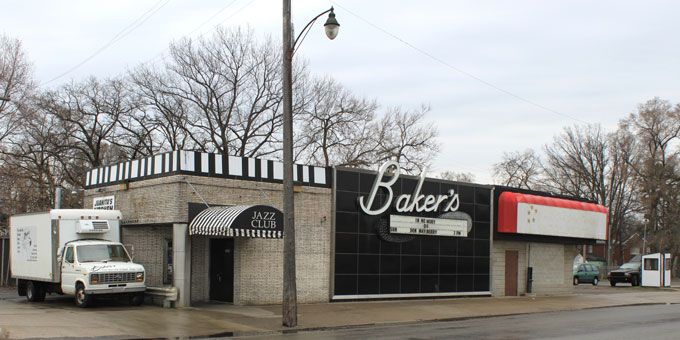 22. Enjoy live music at Baker's Keyboard Lounge.
Baker's Keyboard Lounge[25]. in Detroit has a long history of intimate live jazz performances and delicious soul food. The interior of the lounge features unique furnishings that are reminiscent of the 1920's and 30's, like the piano-shaped keyboard bar and the club's original liquor price list from 1934. Back then, beer was only 26 cents!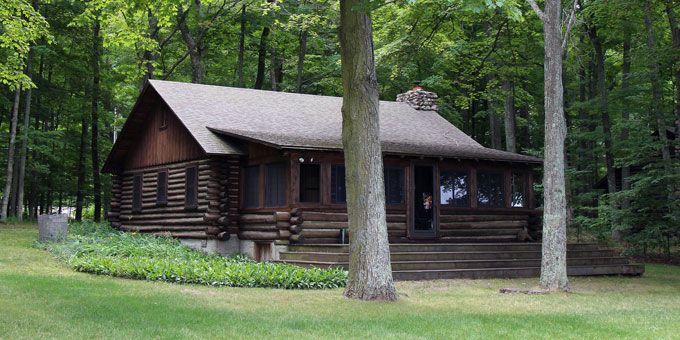 23. Rent a cabin "up north."
When Michiganders say "up north," they're referring to the Upper Peninsula, the northernmost section of Michigan. You'll find plenty of rustic lodging, delicious pasties and friendly Yoopers up there, and it's a great spot to hide away and relax in a cabin by the lakeside.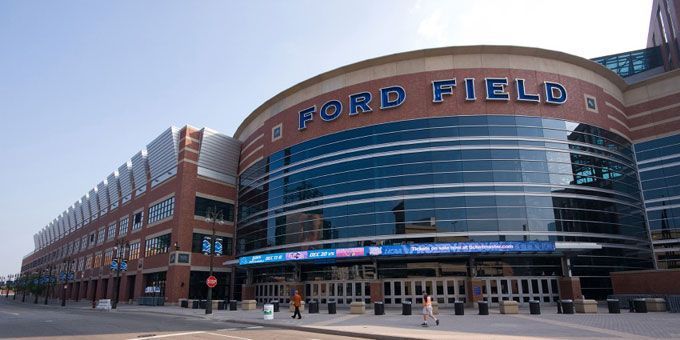 24. Go to a Lions game at Ford Field.
Experience Ford Field[26] in all its glory by attending a Detroit Lions game. There's nothing better than spending a crisp autumn day at the stadium cheering on the Lions.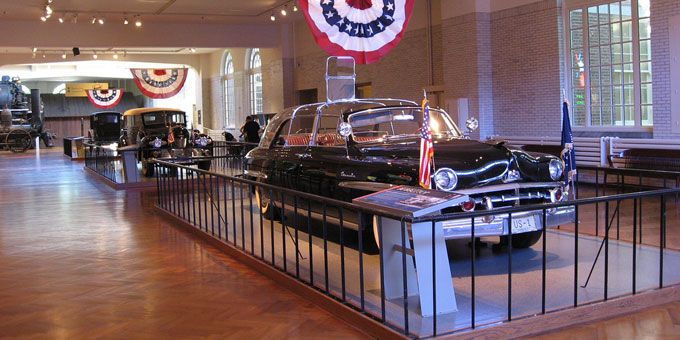 25. Visit The Henry Ford Museum.
Again, automobiles are a big part of Michigan's culture and there are plenty of fun ways to explore that history. The Henry Ford Museum[27] in Dearborn features fun, interactive exhibits that display some of the most historically significant automobiles and individuals who shaped American culture. Take the factory tour[28] to actually see a car being made!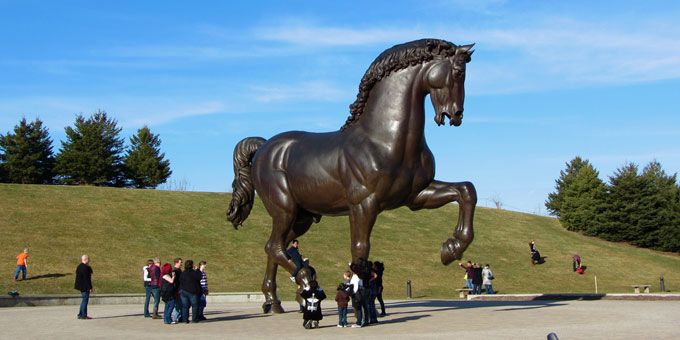 26. Wander through the Frederik Meijer Gardens & Sculpture Park.
The Frederik Meijer Gardens & Sculpture Park[29] in Grand Rapids is an amazing place. One of the most visited art museums in the world, the 158-acre indoor and outdoor collections feature more than 200 sculptures from the mid-19th century to present. The museum is also home to striking gardens filled with exotic plants and flowers from various countries around the world.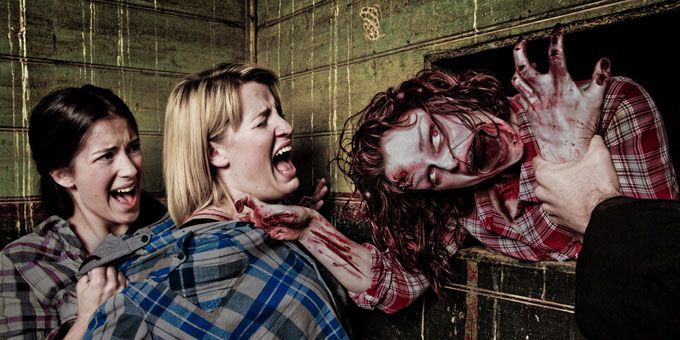 27. Dare to visit Darksyde Acres Haunted House and Attractions.
Darksyde Acres Haunted House and Attractions[30] was voted Michigan's No. 1 Haunted Attraction for 2012-2013 and is still giving visitors some of the scariest thrills and chills today. Grab your friends and check out the terrifying 70,000-square-foot haunted house, the Darksyde Carnivale, Zombie Massacre Paintball and more.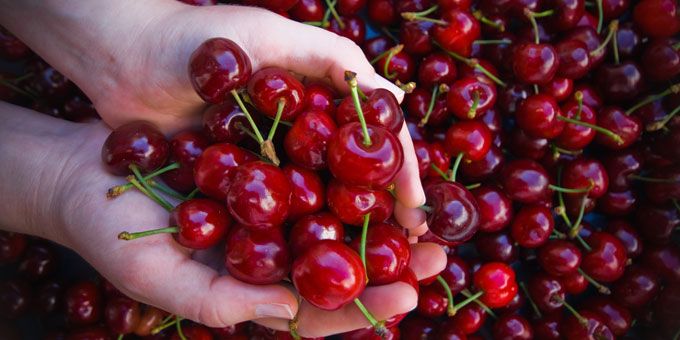 28. Taste all the specialty foods at the National Cherry Festival.
The National Cherry Festival[31] in Traverse City is a much anticipated event every July. Specialty foods made with freshly plucked cherries are plentiful and the fun games and events are endless. A popular one is the Meijer Festival of Races, featuring a 5K Walk/Run, 10K, 15K and the Chateau Grand Traverse Half Marathon.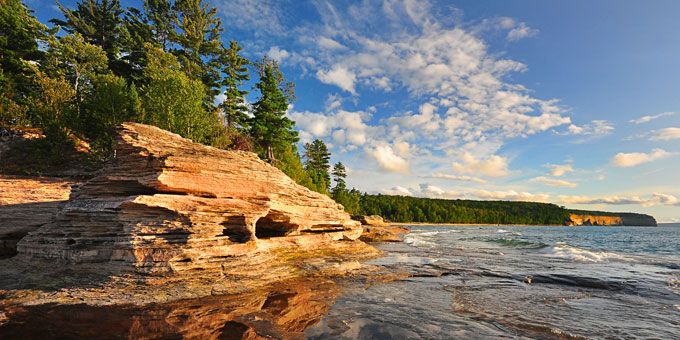 29. Camp at Pictured Rocks National Lakeshore.
Pictured Rocks National Lakeshore[32] in Munising provides all the outdoor recreation one could ever ask for. Rugged cliffs, waterfalls, lush forest, sand dunes and beaches, lakes and more all invite visitors to experience the vast Michigan outdoors.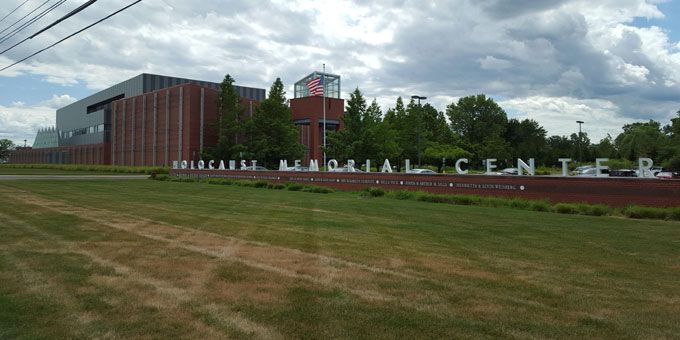 30. Be humbled by the Holocaust Memorial Center.
The Holocaust Memorial Center Zekelman Family Campus[33] in Farmington Hills is a sobering yet memorable experience that both educates the public and honors the memory of those who needlessly lost their lives. Featured exhibits include a Holocaust timeline, a museum of Jewish heritage, information on the rise of Nazism, death camps and liberation, as well as the postwar period.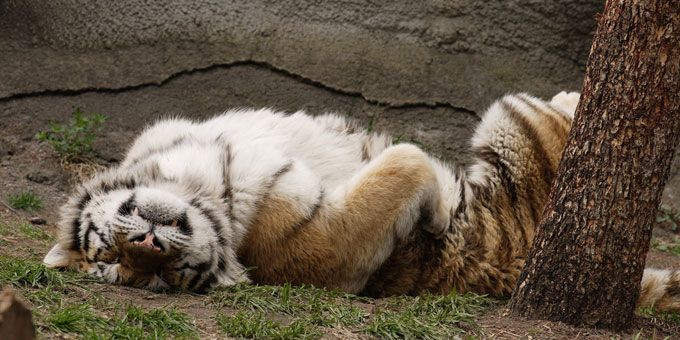 31. Explore the Detroit Zoo.
The Detroit Zoo[34] is home to plenty of attractions featuring all kinds of amphibians, invertebrates, mammals, birds and reptiles. Feed a live giraffe, ride the Tauber Family Railroad through the zoo or check out the Wild Adventure Zone Simulator, America's first zoo-based virtual expedition.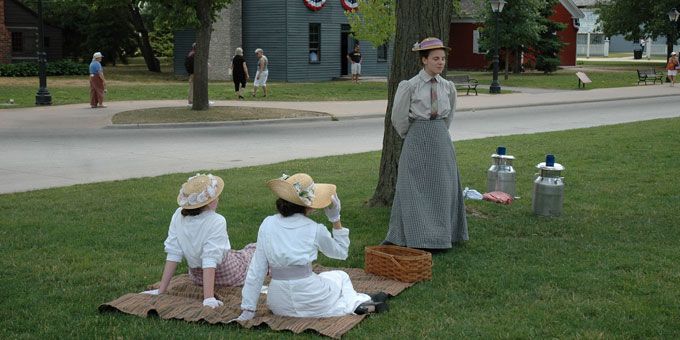 32. Step back into the 19th century at Greenfield Village.
A trip to Greenfield Village[35] in Dearborn is truly like returning to the 19th century. Visit the 80-acre village to see 83 different historic buildings, ride an authentic Model T or a 19th-century steam engine train, dine on popular dishes of the 1850's and chat with villagers dressed in period clothing.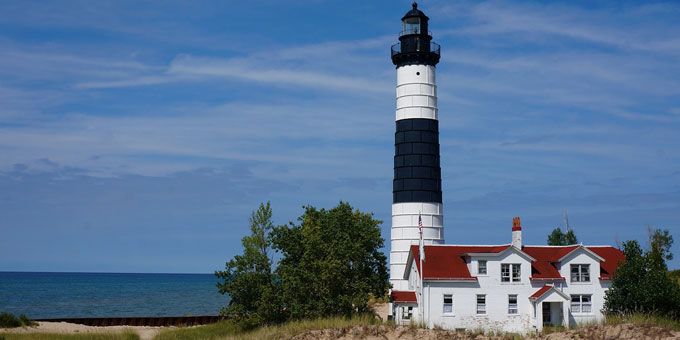 33. Climb the Big Sable Point Lighthouse.
Operated by the Sable Points Lighthouse Keepers Association[36], the Big Sable Point Lighthouse is 148 years old and stands more than one hundred feet tall. It's located in Ludington, MI, but you can make a day of it and follow the west coast of Michigan south to visit three other lighthouses as well: The Little Sable in Mears, the Ludington North Breakwater Lighthouse in Ludington and the White River Light Station in Whitehall.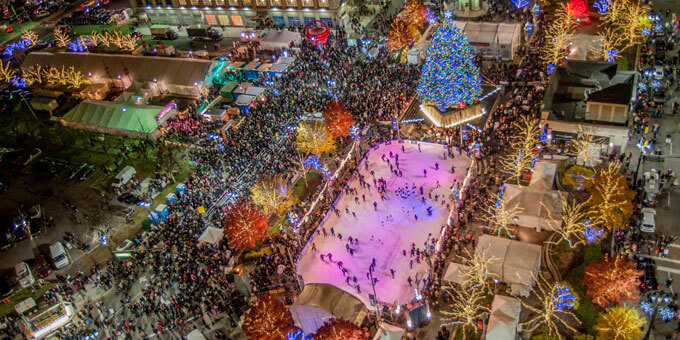 34. Go ice skating at Campus Martius Park.
If you're visiting during the winter, ice skating at Campus Martius Park[37] in Detroit is a must. Located in downtown Detroit, the park's ice rink is a popular spot for visitors to the downtown area and special events are hosted there as well, such as Detroit's Tree Lighting Ceremony and holiday party.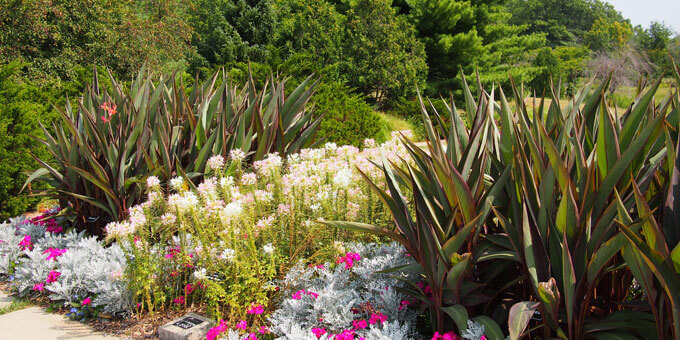 35. Browse the beautiful gardens of Leila Arboretum.
Leila Arboretum[38] in Battle Creek is a gorgeous display of 2,500 trees and plants. Walk through the manicured paths that cut through peaceful gardens and enjoy the relaxation, take in the public art or check out the Children's Garden with the kids.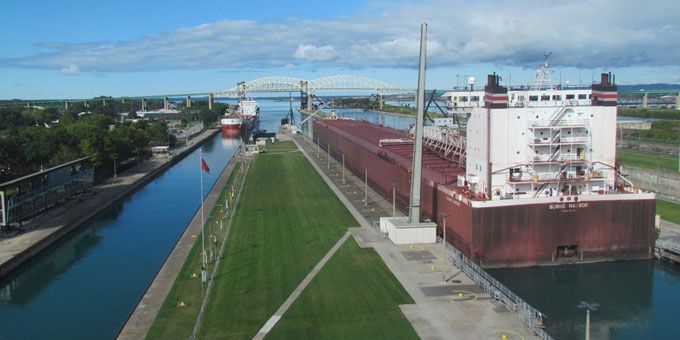 36. See the Soo Locks.
Almost 5,000 vessels pass through the Soo Locks[39] in Sault Ste. Marie each year just as thousands more have for 160 years prior. The visitors center welcomes people from all over the world with informational displays that go into detail about the Soo Locks' construction and its continued historic importance.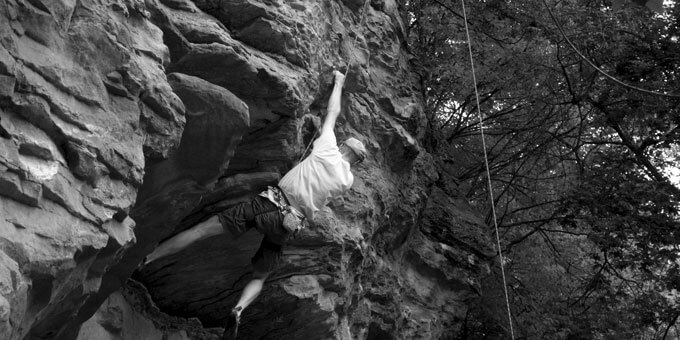 37. Climb the ancient ledges at Fitzgerald Park.
In Grand Ledge, MI, you'll find Fitzgerald Park[40], where ancient sedimentary rock formations called "ledges" encourage rock climbers from all over the country to take on a new challenge. The outcroppings can also be observed from the Ledges Trail, an easy, family-friendly trail through the park's sandstone cliffs.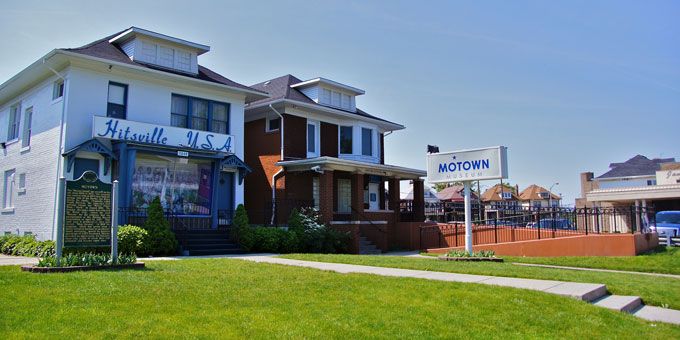 38. Stand in Studio A at the Motown Museum.
Some of the biggest names in Motown once stood in Studio A, recording the songs that would become worldwide classics. You can still stand in the same studio and experience the legacy and history of Motown Record Company at the Motown Museum[41] in Detroit.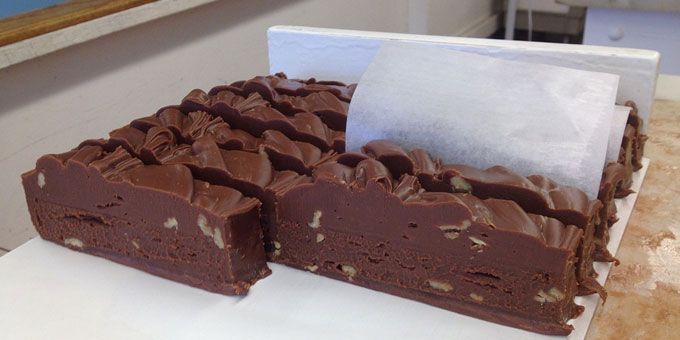 39. Change your life forever with Mackinac Island Fudge.
Mackinac Island Fudge is the best fudge there is and you'd be missing out terribly if you didn't pick some up. You can pick some up at several different shops and locations[42] on the island as well as elsewhere in Michigan, or better yet, join all the other fudgies and attend the Mackinac Island Fudge Festival[43].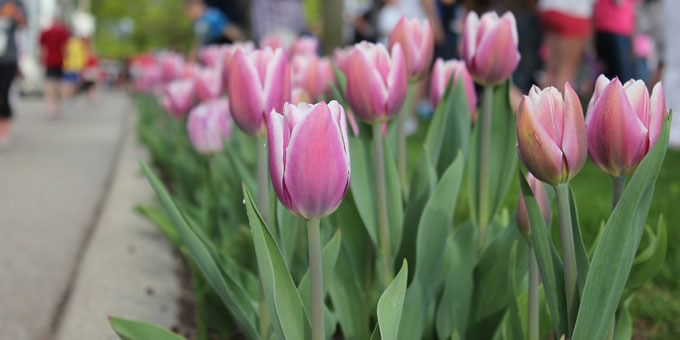 40. See the tulips at the Tulip Time Festival.
You'll be surrounded by hundreds of gorgeous blooming tulips at Holland's annual Tulip Time Festival[44], where you'll enjoy live entertainment, parades, a carnival and even a hop-on, hop-off guided tour of Tulip City. This festival also revives the age-old traditions of the Netherlands with Dutch costumes, wooden shoes and traditional Dutch dancing in the streets.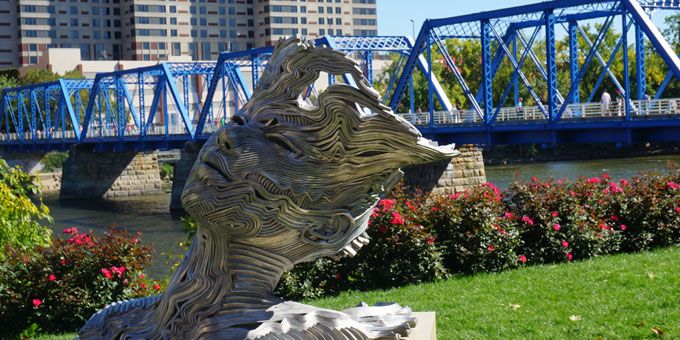 41. Check out ArtPrize in Grand Rapids.
ArtPrize[45] takes place in the Fall in Grand Rapids and is truly a one-of-a-kind experience. For 19 days, artists from around the world take up the opportunity to showcase their work in any and every venue along three square miles of downtown Grand Rapids. You'll see some of the most interesting art if you just take a walk!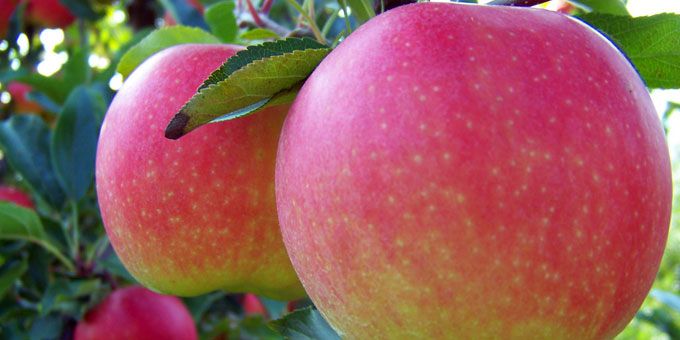 42. Go apple picking.
There are plenty of quality apple orchards and cider mills in Michigan and a U-pick orchard is the perfect way to spend a warm Autumn day with family. Three fantastic Michigan orchards include: Overhiser Orchards[46] in South Haven, Luis Sandoval Farm[47] in St. Joseph and Big Head Farm[48], a certified organic farm in Benton Harbor.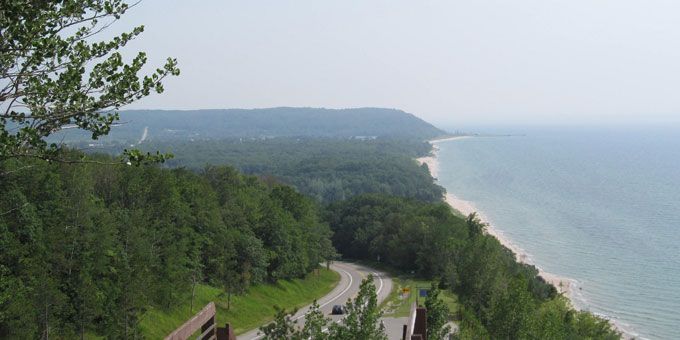 43. Drive M-22.
If you're looking for a scenic drive, Michigan State Route 22[49] is definitely the way to go. It follows the shoreline of Lake Michigan, passing through lush national forest, famous lakeshore lighthouses, gorgeous beaches and more. The 116-mile drive passes through Manistee, Benzie and Leelanau counties and is absolutely gorgeous year round.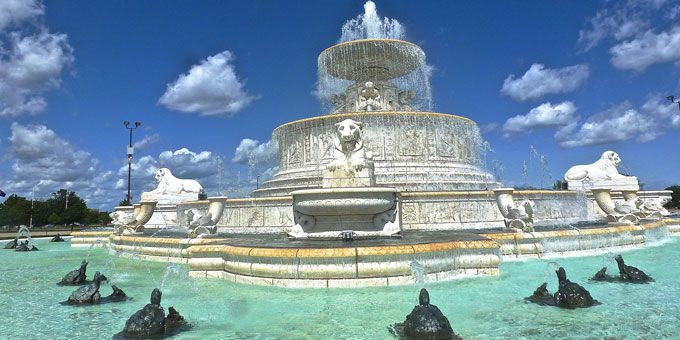 44. Check out the attractions at Belle Isle.
You could spend an entire day at Detroit's Belle Isle Park[50] exploring all its attractions! The park is home to the Belle Isle Aquarium, the Anna Scripps Whitcomb Conservatory, Dossin Great Lakes Museum, the Belle Isle Nature Zoo and the beautiful James Scott Memorial Fountain.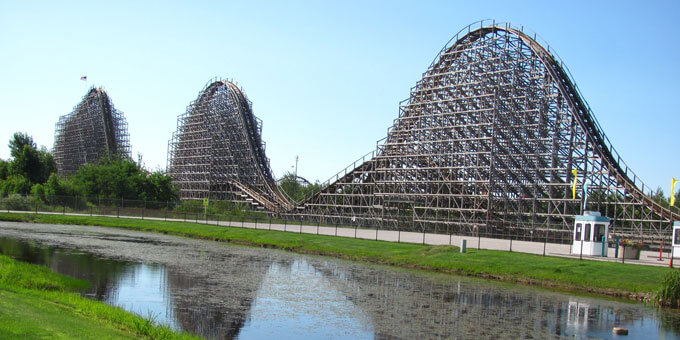 45. Spend a day at Michigan's Adventure.
Michigan's Adventure[51] is a theme park in Muskegon full of exciting rides and attractions for all ages. Choose from racing roller coasters, thrill rides or family rides for the younger kiddos. You'll even find Michigan's largest waterpark inside: Wildwater Adventure Waterpark, featuring three wave pools and more than 20 water slides.
46. Browse the Eastern Market.
Not only can you pick up some of the freshest fruits and vegetables at Detroit's Eastern Market[52], but you can also check out some of the local shops, restaurants, art galleries and coffee shops.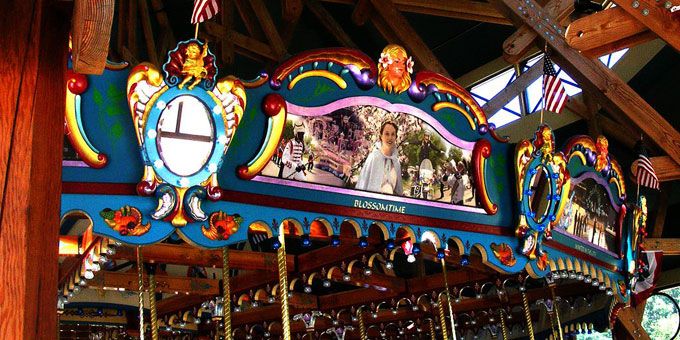 47. Take the kids to ride the Silver Beach Carousel.
The historic carousel at Silver Beach[53] used to be just one ride of many in a booming amusement park in St. Joseph. Today, even though the amusement park has closed, you can still ride the carousel, which features 48 distinctive hand-carved and hand-painted figures. Silver beach is also home to the Curious Kids' Museum[54] and Michigan's tallest kaleidoscope.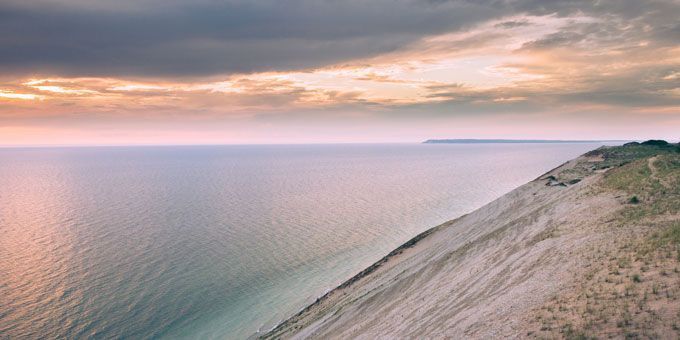 48. Roll down a sand dune at Sleeping Bear Dunes National Lakeshore.
The sand dunes above Lake Michigan at Sleeping Bear Dunes National Lakeshore[55] in Empire, Michigan are what gave the park its name. They are wonderfully beautiful, as well as fun! Once you're done playing on the dunes, you can hike through the forest, bird watch or kayak on the lake.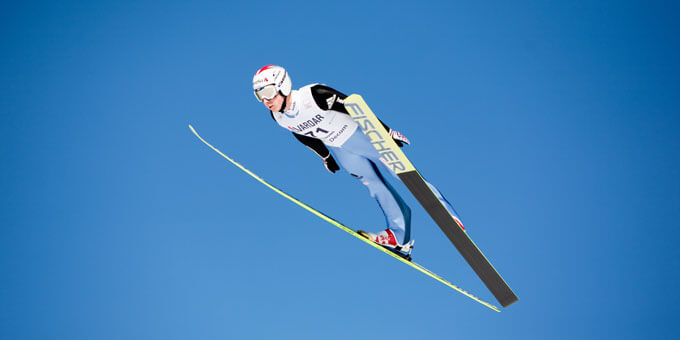 49. Attend Jump Weekend at Pine Mountain Golf & Ski Resort.
Pine Mountain Ski Jump[56] in Iron Mountain, Michigan is home to the annual Jump Weekend, which attracts more than 20,000 spectators every year. The beautiful Pine Mountain Resort hosts one big party with live music, food and spectator fun.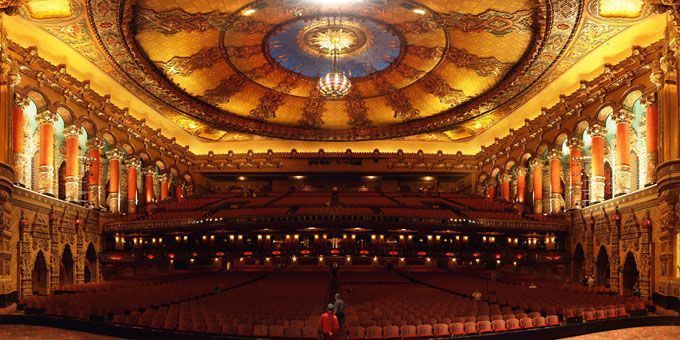 50. See a show at the historic Fox Theatre.
Detroit's Fox Theatre[57] opened in 1928 and has hosted big names like Elvis Presley, Frank Sinatra, Sammy Davis Jr., Liza Minnelli and Aretha Franklin. Get your tickets to see a show or book a 45-minute behind-the-scenes walking tour to learn more about the theatre's history and explore the grand lobby and beautiful auditorium.
Did we miss anything you think should be on our Michigan bucket list? Leave us a comment and let us know!