Great Lakes Shipwreck Museum & Whitefish Point Light Station
18335 N. Whitefish Point Rd. Paradise, MI 49768 |
1-800-987-9852
Special Offer: Family Pass Available
Click Here for More Information


Surrounded by the Lake Superior shoreline and located approximately one hour from Mackinac Island, the Shipwreck Coast Museum is the only attraction of its kind dedicated to the perils and heroism of maritime transport on the Great Lakes.

Details

Most guests spend approximately 4 hours at the museum.

Appropriate for All Ages

Handicap Accessible

Cameras are Permitted

Gift Shop On-site

View Schedule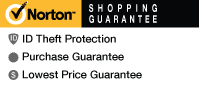 Description
At the museum you will learn about the perils of maritime transport on the Great Lakes at the Whitefish Point Light Station, a Historic Site on the National Register of Historic Places. You can also see the Whitefish Point Light Tower, in continuous operation for 150 years, the oldest operating lighthouse on Lake Superior.
During your visit, tour the museum gallery filled with artifacts and exhibits about sailors, ships, history, and human drama of our maritime heritage. Visit the Lighthouse Keeper's Quarters and the Coast Guard Lifesaving Crews Quarters — all completely restored to their turn-of-the-century appearance and filled with latex-molded mannequins full of life! Stop at the Shipwreck Theater and watch a 20-minute video presentation. Finally, you can take a guided tour of the 1923 Surfboat House and Exhibits or a tour up inside the Whitefish Point Light Tower! This journey through history will leave you knowledgeable in all things maritime.

MOST POPULAR THINGS TO DO
IN PARADISE MICHIGAN