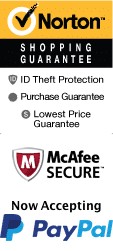 Getting Onto and Around Mackinac Island
ORDERING INFORMATION
Book by Phone:
1-800-987-9852
Book Online:
The beauty of Mackinac Island lies in the lack of motorized vehicles--there are absolutely no cars allowed on the island. So getting around Mackinac Island is a bit different than your average city. Here are some tips on getting into the area, onto the island, and, once you're there, how to get around when on your vacation.
Wondering how to get to Mackinac Island? Or better yet, how to get around Mackinac Island? Wondering How Far is Mackinac Island From Me?
How do you get to Mackinac Island? Are cars allowed on Mackinac Island? No. So getting to Mackinac Island can be confusing. If you are driving to the island, you will first need to drive to Mackinaw City, which is located in the Lower Peninsula of Michigan. From there, ferry service is available to the island throughout the day for some of the most convenient Mackinac Island transportation.
The Ferries...
Shepler's Mackinac Island Ferry is the fastest ferry fleet to the island from Mackinaw City. They can get you to the island in 16 minutes--and they're one of the only ferry services to offer free daily and overnight parking. This is where you'll leave modern transportation behind: you will need to leave your car in the mainland parking lot. Other companies that offer ferry service to and from the island are Arnold Transport Co. and Star Line.
During the winter months, when the lake is frozen over, air rides are offered to and from Mackinac Island at varying nominal fees.
Getting Around...
Getting around Mackinac Island is a little different than getting around the city. On the island, motorized forms of transportation are not allowed, so popular methods of travel are either via walking, bicycling or horse and carriage. Rental facilities are available on the island so you can rent bicycles or even horses. Market Street is one of the more popular streets of the island but isn't as traveled as the main street. Whether you want to visit Whitefish Point Museum or another amazing area, there's plenty of ways to get there.
Horse-Drawn Carriages....
While there are horse and carriages available "on call," it is a good idea to plan ahead as this is a popular method of travel. There are also narrated carriage tours that will take you around the island and to the Butterfly Conservatory. Try Mackinac Island Carriage Tours.
Airport
Most people who fly to the area use Pellston Regional Airport. The airport features on-site car rental facilities. You can also get to and from the airport using one of the available shuttle services. Both Mackinac Shuttle and Wolverine Stage provide service to the area from Pellston Regional Airport.
Another airport that is used is Mackinac Island Airport. Charter services are available at this small airport.

how far is Mackinac island from me can you drive to mackinac island mackinac island no cars mackinac island cars mackinac island how to get there how do i get to mackinac island