Celebrate fall with traditional German brews, food and festivities.
Many Wisconsin communities are rich in German Heritage, so you can bet the Oktoberfest celebrations are top notch. Gear up and get ready for some of this fall's best Wisconsin Oktoberfests, featuring a little bit of something for everyone in the family; authentic German music and dance, the savory smell of bratwursts on the grill, cold pints of German brews and much much more.
Oktoberfest is a historic and fun way to celebrate fall! Head out to these festivals to enjoy drinks, brats, games, and more during this year's autumn season! Wisconsin is brimming with fun, so do not miss out during your vacation.
1. Milwaukee Oktoberfest — Glendale, WI
Thursday - Sunday From September 3 - October 3, 2021
The Milwaukee Oktoberfest[1] claims to be the oldest and most authentic Bavarian Oktoberfest in the Midwest and takes place just north of downtown Milwaukee. The Glendale celebration is as traditional as it gets, featuring German music and entertainment like brass bands, yodeling and Schuhplattler folk dancing. Visitors enjoy imported and draft beers alongside savory authentic German food like bratwurst, rollbraten and spanferkel in addition to sweet desserts like fruit strudel, tortes and Bee Sting Cake, a delicious German specialty. Games, souvenirs and more festivities will all take place at the Bavarian Fest Garten, an open-air pavilion with plenty of seating.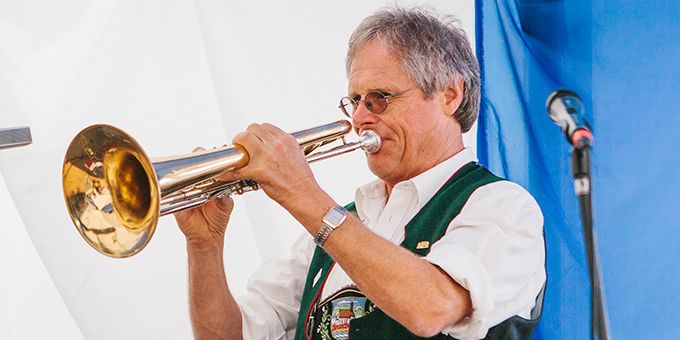 2. Kohler Falls Oktoberfest — Sheboygan Falls, WI
2022 Dates to Be Announced
The Kohler Falls Oktoberfest[2] features all the traditional fun events Oktoberfest is known for, and more. Guests will enjoy a Sheepshead Tournament (a centuries-old European card game), a Cornhole Tournament, Oktoberfest 5K Run/Walk, the Oktoberfest Beer Olympics and fun inflatables for the kids. Live German music and food complete the experience, with traditional instruments like flugel horns, Austrian oval tenor horns accordion and more. Al & Al's Steinhaus will provide authentic German food all day on Saturday.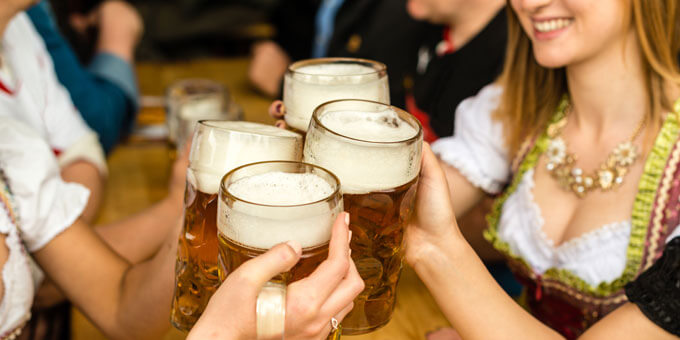 3. Oktoberfest at Essen Haus — Madison, WI
2022 Dates to Be Announced
Live music on the outdoor stage all day, mouthwatering eats from the grill and games, contests and a kids' zone with exciting activities makes this Oktoberfest perfect for all ages. Hosted by The Essen Haus, an authentic German restaurant in Madison, the Essen Haus Oktoberfest[3] is home to plenty of good cheer, refreshing brews, and guests can even hop on a shuttle that will take them right to the Badgers game after a full day of fun. Live musicians will include Dorf Kapelle[4], The Gary Beal Band, and the Zweifel Brothers.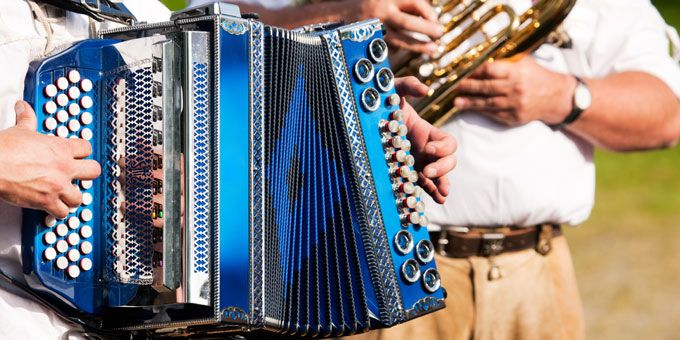 4. Chippewa Falls Oktoberfest — Chippewa Falls, WI
2022 Dates to Be Announced
This incredible weekend celebration takes place at the Northern Wisconsin State Fair Grounds and features the best of German food, entertainment and family activities. The Chippewa Falls Oktoberfest[5] will host more than 20 live musicians on four different stages and you can bet there will be a ton of dancing going on. German dancers and sing-alongs will also be a big part of the entertainment. Families can expect to enjoy plenty of great games and competitions including a sauerkraut eating contest, a beer stein holding competition, a Sheepshead and Euchre card competition and more. Kite flying for kids, a whip cracking demonstration, German fashion show and auto show are just a few of the additional activities available.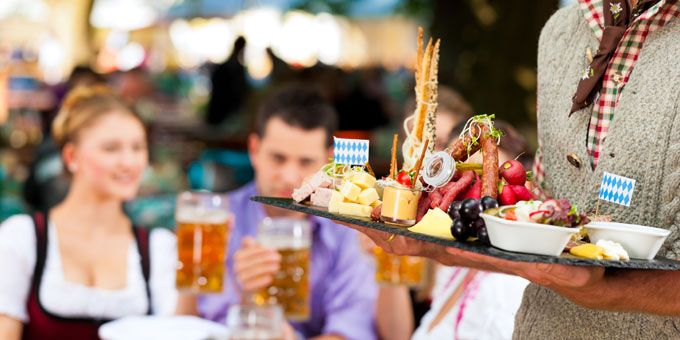 5. Appleton Octoberfest — Appleton, WI
2022 Dates to Be Announced
Music and food are the main events at the Appleton Octoberfest[6], but that's definitely not all this celebration has to offer. Guests enjoy a full mile down West College Avenue of music and foods, ranging from sweets, ethnic bites, favorite finger foods, sandwiches and soups, and the family-oriented activities are neverending. Choose from an exciting car show, retail vendors with handmade arts and crafts, and street corner entertainers that are bound to impress. Families with kids will love all the kid-friendly activities and entertainment including a live magician, Sparkles the clown, and the Kid's Carnival Corner with kiddie carnival rides.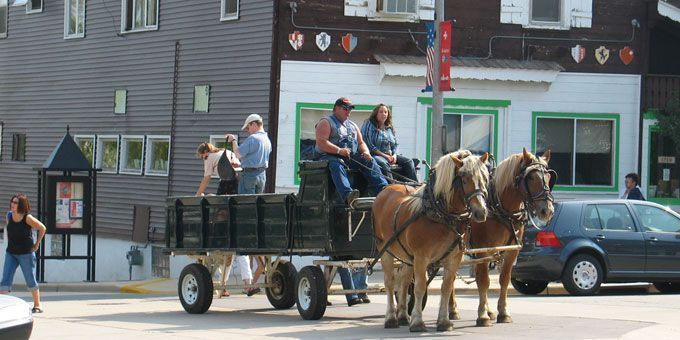 6. New Glarus Oktoberfest — New Glarus, WI
September 23-26, 2021
The historically Swiss community of New Glarus, Wisconsin puts on quite the exciting Oktoberfest celebration. The New Glarus Oktoberfest[7] offers free admission to visitors all weekend and every year, downtown New Glarus is full of fun Oktoberfest activities and events for the whole family. Guests will enjoy live music performances, delicious on-the-go foods, wagon rides, and fun events and contests like chainsaw wood carving, and an antique tractor pull. Enjoy the entertainment with a cold brew in hand and soak up the alluring Swiss charm of this historic city.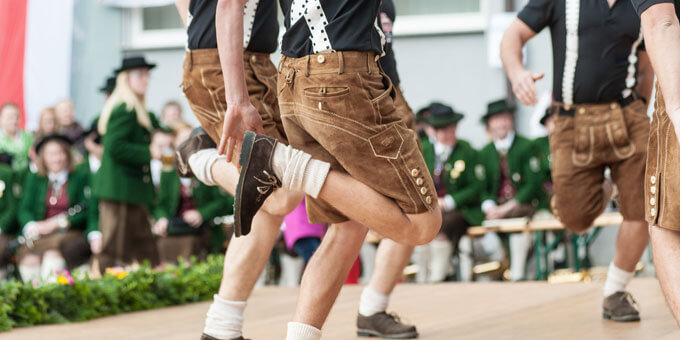 7. Germantown Hunsrucker Oktoberfest — Germantown, WI
September 25 - 26, 2021
Every year, the Germantown Historical Society hosts the Germantown Hunsrucker Oktoberfest[8] in a location that is richly soaked in German heritage. Kick off the fun on Saturday with traditional German music and dancing and keep the festivities going until Sunday with fun activities like the Annual Barlympics, a Sunday bake sale, a silent auction, and a classic car display. Bring the whole family, even the little ones, because the Germantown Hunsrucker Oktoberfest not only features authentic food and beverages, but will also provide plenty of fun activities for the kids.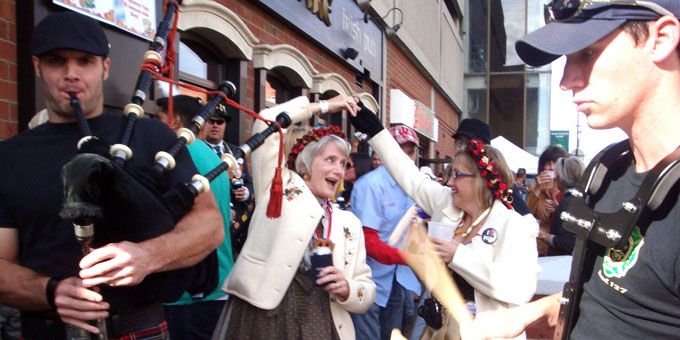 8. Oktoberfest USA — La Crosse, WI
September 30 - October 3, 2021
Oktoberfest USA[9] in La Crosse is one festival that's definitely full of hometown pride. The Torchlight Parade opens the festivities and the fun continues for four full days. The craft beer night features a huge beer sampling tent with more than 38 craft beers and a long list of food vendors ensure no visitors go hungry. Additional activities include the Mrs. Oktoberfest Pageant, a needlework show, the Festmaster's Ball, live music and more. The annual Oktoberfest Medallion Hunt is a fun scavenger hunt that continues throughout the festival, and has guests on the lookout for a small Oktoberfest medallion hidden somewhere within the city. The person who finds it wins $500!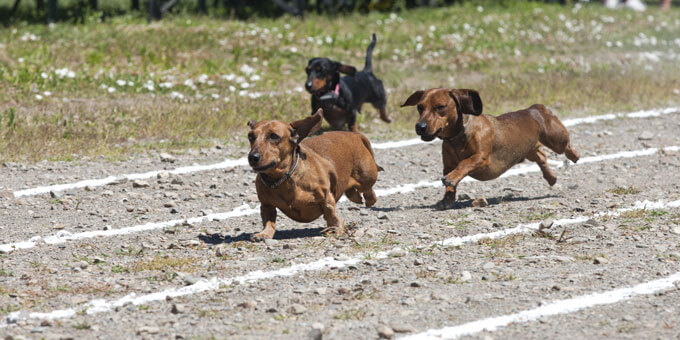 9. Al and Al's Steinhaus Oktoberfest — Sheboygan, WI
2022 Dates to Be Announced
Every year, the family-owned restaurant Al and Al's Steinhaus[10] hosts an incredible Oktoberfest celebration offering authentic German entertainment and brews and eats like bratwurst, German potato salad, sauerbraten, goulash and more. Saturday morning features the popular Wiener Dog Races, a fun costume and race contest that benefits the Humane Society, and the rest of the day is filled up with even more food and drink and some of the best entertainment around, including Copper Box[11], the Jerry Schneider Orchestra, accordion music from Sheboygan Accordion Club, and more.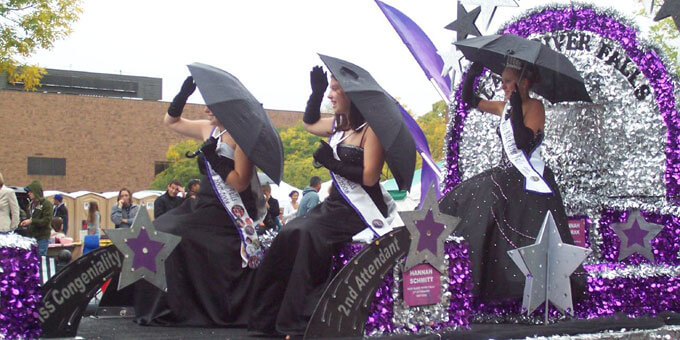 10. Black River Area Oktoberfest — Black River Falls, WI
October 2, 2021
Kick off the Black River Area Oktoberfest[12] with live entertainment at Rock Springs Park and continue the fun all weekend with a car and motorcycle show, games and activities for kids, and horse-drawn wagon rides. Brewers and beer enthusiasts will love the home brew demo and brewery tours while enjoying a cup of cold, refreshing Sand Creek beer from Sand Creek Brewing Company.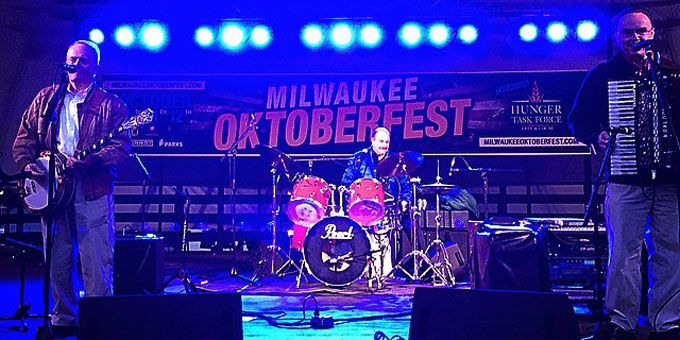 11. MKE Oktoberfest — Milwaukee, WI
2022 Dates to Be Announced
The MKE Oktoberfest[13] in Milwaukee is gearing up for another great year. Tailored for a 21 and up crowd, this celebration features a broad range of German brews for tasting, including Hacker-Pschorr Original Oktoberfest and Hacker-Pschorr Weisse, Paulaner Oktoberfest, and Hofbräu Oktoberfestbier. Guests can also count on dining on delicious German eats like Saz's Pulled BBQ pork, giant Bavarian pretzels, chicken schnitzel sandwiches with lemon caper aioli, and more. The MKE Oktoberfest wouldn't be complete without bona fide German musicians and performers too, with festive live music featuring traditional instrumentation, dance and vocals.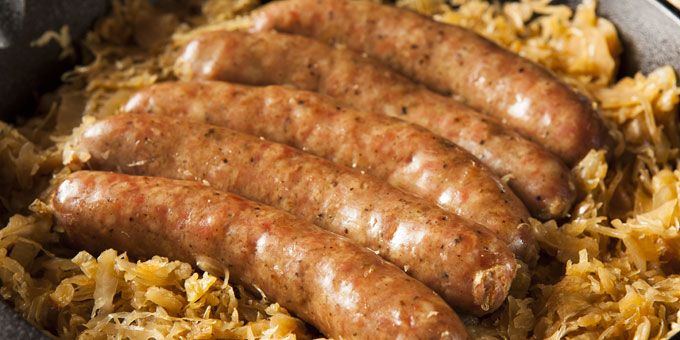 12. Dallas Oktoberfest — Dallas, WI
First Saturday in October
The Dallas Oktoberfest[14] is well known for its gigantic bratwursts, including one in the past that measured 175 feet long! This one-day festival might be short, but it's completely packed with fun events and competitions that the whole family can enjoy. Visitors have plenty to choose from, with an arts and craft fair and the Farmer's Market at the park all day, polka music and dancing, an unlimited supply of Valkyrie beer, and the mouthwatering smell of the bratwurst on the grill. A remote control airplane fun fly, book sale, dog costume contest, raffle drawings, antique tractors on display, and pottery and throwing demonstrations ensure there's a little bit of something for everyone at this Oktoberfest celebration.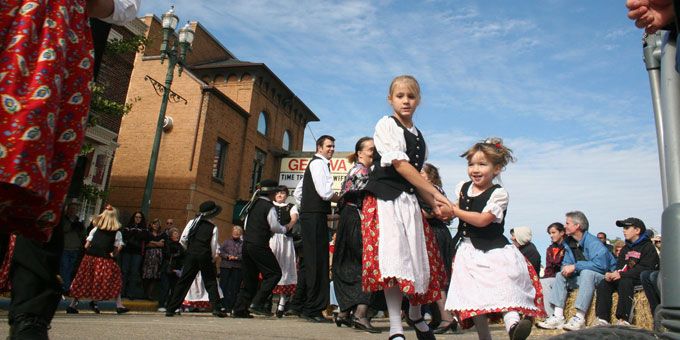 13. Lake Geneva Annual Oktoberfest — Lake Geneva, WI
October 9 - 10, 2021
Downtown Lake Geneva will host the town's Annual Oktoberfest[15] with family activities that invoke all the best sights and sounds of fall. Food and craft booths boast flavorsome on-the-go foods and handcrafted wares, while local retailers provide guests with special sales in honor of the community-wide celebration. Little ones will squeal with excitement at the pony rides, hayrides, and bouncy castle, while visitors of all ages can enjoy browsing the activities that fill the downtown streets with seasonal fun.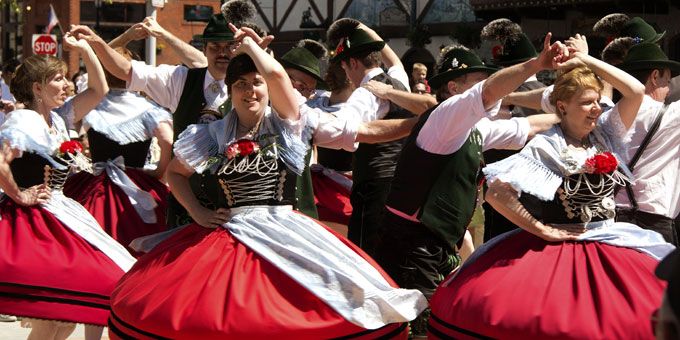 14. Cedarburg Oktoberfest — Cedarburg, WI
October 2 - 3, 2021
Hosted in Ozaukee County, one of the oldest German settlements in Wisconsin, the Cedarburg Oktoberfest[16]. is about as authentic as it gets. Guests enjoy free admission alongside exciting activities all weekend long. Live performances from the traditional Pommersche Tanzdeel and D' Lustig'n Wendlstoana Dancers and other talented musicians fill the stage inside the tent in the Community Center parking lot, where a wooden dance floor invites guests to polka dance too. Specialty beers, desserts and authentic German dinners will be served, and the competitive guests can join in on all the fun competitions. Compete for the best lederhosen or dirndl, test your skills with the German Spelling Bee competition or try your luck at the Sauerkraut Eating Contest.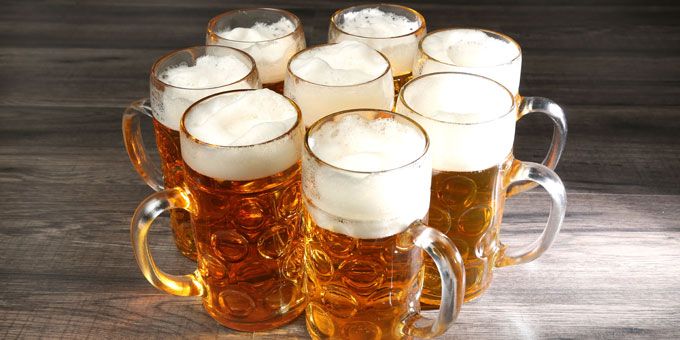 15. Elkhorn Oktoberfest — Elkhorn, WI
October 16, 2021
More than 100 vendors fill the downtown square at the Elkhorn Oktoberfest[17], alongside an awesome car show in the government center parking lot, showcasing nearly 100 classic cars. The chili cook-off is a great time for everyone too, featuring samples of some of the most delicious chili in the Elkhorn area. Pocket Park will be home to a wine and beer tasting tent, where guests can grab a pint of various seasonal brews, German beer and wine. Entertainment includes music and dancing from local groups Toe to Toe Ballet[18], the Walworth County Cloggers[19], and more.
What Oktoberfest celebration do you head off to every year? Does your hometown have a great one? Leave us a comment and tell us about your favorites.