The Best Things to Do in Wisconsin Dells During 2019
Find the best Wisconsin Dells attractions and events here to get the most from your getaway! Start planning your next vacation to Wisconsin today!
Wisconsin Dells Most Popular Activities
This scenic two hour-long cruise is a narrated tour in Wisconsin Dells, which is an enjoyable and educational boat ride through the Wisconsin River where you will witness picturesque views, unique rock formations, viewpoints and a number of native wildlife.
Available 215 days between Mar 31, 2019 & Oct 31, 2019
View Schedule
People looking for a special night out need to consider a Wisconsin Dells Sunset Dinner Cruise where they can dine on a delicious meal while listening to outstanding live entertainment.
Available 98 days between May 27, 2019 & Sep 1, 2019
View Schedule
Grab the entire family and head over to the grandstand stage for a one of a kind show, Dells Lumberjack Show, where you will be awed by the strength and ability of the two teams of lumberjacks competing.
Available 95 days between May 24, 2019 & Sep 1, 2019
View Schedule
Lower Dells Boat Tour will take you for a ride on the wild side: tours will include sightings of wildlife, as well as tales of its prehistoric past and historical tales of the rivermen of the late 1800's.
Available 93 days between Jun 1, 2019 & Sep 1, 2019
View Schedule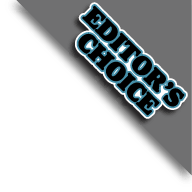 The Wisconsin Dells Jet Boat Adventure combines excitement and education as passengers ride a 700-horsepower jet boat through the Wisconsin River's Lower Dells that makes stops along the way to explore the history and folklore of The Dells.
Available 215 days between Mar 31, 2019 & Oct 31, 2019
View Schedule
If you are planning a vacation and you want to do something special that you will never forget then you want to plan a trip after dark on the Ghost Boat Wisconsin Dells Boat Tour, and after you get done go back to your hotel and unwind.
Available 108 days between May 31, 2019 & Oct 26, 2019
View Schedule
There is not a more fun sport then skiing, especially if you have found some great snow, and the Wisconsin Dells Ski Rentals are an excellent way to get great ski gear without breaking the bank and ruining your trip.
If you have been thinking about visiting the beautiful Wisconsin Dells there is no better way to see and explore the natural beauty then a zip line tour, and the Wisconsin Dells Zip Line Eco Tour is a wonderful ride.
Available 236 days between Apr 1, 2019 & Dec 31, 2019
View Schedule