Wisconsin Dells, Wisconsin Adventures
You'll find many opportunities for adventure in Wisconsin Dells, Wisconsin and the surrounding area. Purchase your tickets and get started on your way to enjoying an adventure such as speedboating, or choose from one of the other adventures offered.
Wisconsin Dells Most Popular Activities
There is no better feeling then you get while rock climbing, and if you have ever went rock climbing before you will know how fun the Wisconsin Dells Rock Climbing adventure can be with the beautiful surroundings the stellar rocks.
The Wisconsin Dells Zip Line Eco Tour is an excellent way to get a whole zip line experience in safety and style, making your trip to the Wisconsin Dells Zip Line Eco Tour one of the most memorable trips yet.
The Wisconsin Dells Ski Rentals is a one of a kind service where you can rent some of the latest ski gear before you hit the slopes, making your trip an affordable and fun one with little room for hiccups.
You will get to take a tour where you get to spend three hours just relaxing and feeling calm while being by gorgeous waters; you will get a professional that will help you make the most out of your adventure.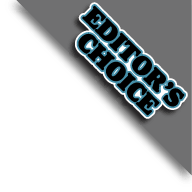 Be prepared for a heart pounding thrilling adventure as the expert pilot combines exciting spinouts and power stops with historical details and folklore tales about the Wisconsin Dells all while maneuvering a 700-horsepower jet boat.
Available 215 days between Mar 31, 2019 & Oct 31, 2019
View Schedule
As far as adventure goes, it does not get much more invigorating that this ice climbing tour where you and your guests will traverse up a hill to see all of the natural beauty that this region is famous for.
Available 40 days between Feb 18, 2019 & Dec 31, 2019
View Schedule