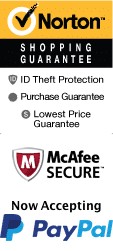 Wisconsin Dells Sunset Dinner Cruise
11 Broadway Wisconsin Dells, WI 53965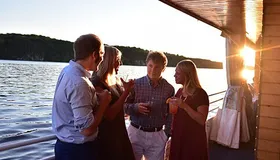 The Wisconsin Dells area is one of the most gorgeous and celebrated places in the country, and a dinner cruise is a great way to enjoy it. While here, you will be able to revel at the beauty of the area with a variety of great attraction options. As well as being home to plenty of waterparks and more, Wisconsin Dells is home to waters that are perfect for exploring. Enjoy a Wisconsin Dells Cruise on a Dells boat to get the full experience!
Adventure to the Wisconsin Dells, and board these Wisconsin Dinner Cruises for an evening filled with spectacular boat tour scenery, gorgeous views of the sunset, delicious surf and turf entrees, great music, and a casual stroll through Witches Gulch. Take a break from the waterparks and listen to live music by Dan Soma aboard the boat as you cruise into the sunset along the Upper Dells on the Wisconsin River which boasts magnificent sandstone cliffs and unique rock formations. Some of the places that you will see on the cruise include Stand Rock where you will see a trained dog make an amazing jump from the cliff face and back again, and places like Chimney Rock, Blackhawk's Profile, and Romance Cliff. At the conclusion of the 2.5 hour Wisconsin Dells Sunset Dinner Cruise, take a leisurely stroll through the torch-lit paths of Witches Gulch where you will see even more stunning rock formations and other natural formations.
The friendly captain will take the boat tour passengers along the beautiful water through hidden passages and past the towering canyon cliffs while they enjoy your delectable dinner featuring a grilled surf and turf entree, as well as a cash bar. The Upper Dells tour will provide the perfect setting for an ideal evening during your Wisconsin Dells vacation. Whether you're wanting to relax with the family or plan a romantic evening, this is the tour for you.
Open Bar Cocktail Hour
Your sunset cruise includes an hour-long open bar experience. Before you set out to Witches Gulch, you will be able to drink a variety of cocktails. From domestic beers to fanciful concoctions, you'll get your fill of tasty cocktails that is sure to be the highlight of your evening. After cocktail hour, you will set sail for Witches Gulch.
Did You Know? Witches Gulch is only reachable by boat tour, and this is the only boat tour company that allows you to get out and take a walk through the Gulch!
Your Time at Witches Gulch
This is the only way to get out and experience Witches Gulch! After your open-bar cocktail hour, you will be able to get out and enjoy a shorelanding at Witches Gulch. Witches Gulch is one of the most fascinating and memorable places in the Wisconsin Dells. This narrow canyon provides a unique experience as visitors will be able to walk through its narrow passage as it is lit with torches. This offers a magical experience that you will not be able to get on any other cruise!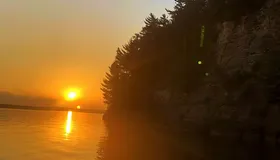 History of the Dells
This area became famous in the mid-1850s thanks to the man with a camera- H.H. Bennett. This man was a local of the Dells and aimed to showcase the beauty of the land through his lens. He photographed the Wisconsin Dells area which eventually spread across the nation. Not long after, people began traveling to the area wanting to see these famed sights which led to boat tours! As the demand grew, paddle-wheeled streamers were introduced to the water and eventually motorized boats like we see today. Come see why people have been flocking to the area for hundreds of years! Take a Dells boat tour to truly get out and experience the area as it should be.
See stunning sandstone cliffs, natural beauty, and tons of beautiful scenery at this remarkable place. Wisconsin Dells offers some of the most gorgeous canyon views that make it well worth a trip. After enjoying the fun on your boat tour reservation, guests should be sure to get out and enjoy a variety of other area attractions. Whether you want to ride water slides at one of the waterparks, take a sunset cruise, or explore Downtown Wisconsin Dells, travelers will find a variety of interesting endeavors to enjoy. Visitors will also have a great time at any one of the hotels in the area. So make your vacation reservation plans today and experience everything amazing about the Wisconsin Dells!
Reviews

Tom Hoxter
Na, MN
✓
Verified Traveler
Very nice meal, relaxing boat ride

Deborah Sipple
Ogden, IO
✓
Verified Traveler
Very enjoyable. Relaxing, quiet, beautiful scenery.
Tip: The professional photographers are always in the way. If you don't want your picture taken, you can't get past them and they act like you are in their way. Maybe they need to be more off to the side.

Terry Spruell
Pasadena, Texas
✓
Verified Traveler
"Really enjoyed the service"
Really enjoyed the service and care of all involved with the whole process of the trip. My mom has mobility issues and that was address with an elevator and then an escort to the main elevator at the end of the cruse. The music was such memory making part. Thank you.

Ronald LaFaive
Wisconsin Rapids, WI
✓
Verified Traveler
Food and staff were excellent, the cruise was very relaxing, entertainment was okay.
Tip: Take a table on the upper deck, sun will effect you for awhile but other than the head being up there and one on main level, bar and wait staff work off main deck. Upper deck gives you a fabulous view of the sunset.
Frequently Asked Questions for Wisconsin Dells Sunset Dinner Cruise:
What type of seating does Wisconsin Dells Sunset Dinner Cruise have?

You will have seating on the open-air deck.

What type of parking do you have?

Free parking is available.

Approximately how long is Wisconsin Dells Sunset Dinner Cruise?

The cruise is about 2.5 hours.

How many decks or levels are there aboard the Wisconsin Dells Sunset Dinner Cruise?

There are two decks on the boat.

What is the dress code?

There is no dress code.

Are alcoholic beverages served at Wisconsin Dells Sunset Dinner Cruise?

Yes, alcohol is available for guests 21 and older with valid ID.