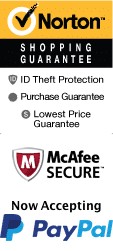 Wisconsin Dells, WI Vacation Package Options
Easily arrange your next Wisconsin Dells, WI vacation package online. Whether you're looking for the convenience of a pre-made package or the flexibility of a customizable vacation experience, you'll find it all. .

Create Your Custom Package
Wisconsin Dells Vacation Packages
Feeling adventurous? Choose this vacation package and experience the best of the Dells. You can stay four nights in a hotel of your choosing and enjoy a fun adventure. This package is great for those who want to make the most out of their trip.

Starting at

$231

per adult*




Package Includes

4 Nights' Lodging in your choice of over 21 hotels.
It's time to sweep your loved one off their feet for an unforgettable vacation to the beautiful Wisconsin Dells! Wisconsin Dells is a great place for a romantic adventure! There are plenty of great things to do, from sightseeing adventures to shows and water parks. Explore shopping, dining, and more! This package includes lodging at your choice of hotels in the area, giving you two nights to explore. It also features the Wisconsin Dells Sunset Dinner Cruise! >>MORE: Best Things to Do in Wisconsin Dells Sightseeing is one of the main attractions of the Wisconsin Dells area. Since row boat cruises began on the Wisconsin River in the 1800s, the Dells have hosted thousands of visitors from the Midwest and around the country. Check out these beloved landmarks on sightseeing adventures such as the Upper Dells Boat Tour, Lower Dells Boat Tour, and Wisconsin Dells Jet Boat Adventures. >>MORE: Sightseeing Tours & Cruises About the Romantic Wisconsin Dells Getaway Enjoy a romantic escape to the beautiful Wisconsin Dells area with the Wisconsin Dells Romantic Getaway, which includes two nights of lodging. About the Included Lodging With two nights of lodging included, the Wisconsin Dells Getaway provides you with everything you need to have a great vacation! Whether you want to stay close to the Upper Dells or want a budget-friendly option, there are great hotels to select from. Make your reservations today! >>MORE: Wisconsin Dells Lodging

Starting at

$125

per adult*




Package Includes

2 Nights' Lodging in your choice of over 21 hotels.
The Wisconsin Dells offers several activities such as skiing and has several points of interests all of which make it a great tourist attraction. So, no surprise that they offer a wonderful vacation package. This package includes 2 nights of lodging at any of the over 20 hotels on the list.

Starting at

$125

per adult*




Package Includes

2 Nights' Lodging in your choice of over 21 hotels.
There are more that thirty hotels that are available for you to choose from. You wont be spending too much time in them because, with this vacation package, you will be kept very busy enjoying a day in the sun when you are not exploring the ghost boat. There are also plenty of other fun filled activities to load into your day.

Starting at

$178

per adult*




Package Includes

3 Nights' Lodging in your choice of over 21 hotels.
Wisconsin is home to some of the best water parks in the nation. With your two night stay in Wisconsin Dells, your family can experience the wonders of this unique area with the Wisconsin Dells Boat Tour. Bundle up and enjoy scenic waterfalls, frozen lakes, fun rock formations, and more while on the tour and when you're ready to thaw out from all the ice, head on over to one of the many waterparks to ride a coaster, play mini-golf, and more. After a day of fun, relax in your cozy room or shop main street.

Starting at

$125

per adult*




Package Includes

2 Nights' Lodging in your choice of over 21 hotels.
Book a family vacation package in which you can visit places like Mackinac Island, Devil's Lake, and numerous other popular locations in the region. Find you and your family and friends the perfect inclusive vacation package and head out to enjoy an all-inclusive holiday that will create memories to last a lifetime.Find accommodations that will please all of the guests that travel with you. Travel in the summer and find yourself visiting the Mt. Olympus Water & Theme Park, where you can spend your entire trip frolicking in the outdoor water playground to keep cool. Swing by one of the many lakes in the area and take a refreshing swim to cool off in that summer heat. Head out in the winter and find numerous places to ski and snowboard, and enjoy the fun and exciting winter sports and games that this area is so well-known for! Or, if you're just there for the picturesque winter views in the region and would rather stay warm, head to attractions like the Ho-Chunk Casino south the Wisconsin Dells area. Whatever time of year you travel, you can be sure that there will be the perfect vacation package for you and your family. Make sure to check out the available packages to the area and start making your family trips more memorable A Wisconsin Dells vacation is sure to be a fantastic time. Wisconsin is home to some of the most beautiful places to see and things to admire. Book a resort or a cabin in the northern Wisconsin area to enjoy things like water park ventures, the attractions and restaurants of downtown Wisconsin Dells, golf course greens, and other attractions that the entire family will enjoy. Additionally, there are boat tours that allow you to explore the Wisconsin River and several other downtown Dells areas. Whether you explore the Upper Dells or the Lower Dells, there are options for everyone.
Of course, you can combine your itinerary with vacation packages and lodging options. There are tons of accommodations that the entire family will be able to enjoy, from Great Wolf Lodge with its indoor waterpark and outdoor pool areas, to lakefront cottage estates, Chula Vista resort options, and other rental options that allow for family fun. You can get the perfect room and amenities with your choice of rental locations. Whether you want to relax in a hot tub in a quaint vacation home, splash around in the indoor pool, or play in a game room or enjoy indoor waterpark fun, you can find something unique. Plus, packages are customized whether you want a 2 nights stay or a week-long getaway.
A wide array of vacation packages provide numerous different experiences for families and friends from all walks of life. See and visit attractions such as Cascade Mountain, where you can tube your way down the snowy slopes. Visit Christmas Mountain Village for a spectacular and cheerful experience with family, where you can relax in comfort with your loved ones in a vacation rental, as well as go adventuring in the beautiful nature that is Wisconsin.