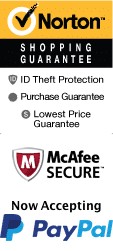 Wisconsin Dells Family Vacation Package
Bring the entire family along to the Wisconsin Dells area, which has long been a beloved Midwest tourist attraction. These Dells were created by glacial erosion, creating beautiful sandstone cliffs and landmarks that provide picturesque views. A trip here is filled with wonderful sightseeing, great dining, and plenty of family-friendly fun! This package includes two nights of lodging at your choice of hotels, so you will have to experience all of the wonderful activities at your own leisure.
>>MORE: Best Things to Do in Wisconsin Dells
Sightseeing in the Dells
Sightseeing, obviously, is one of the biggest draws to the area. The Dells are breathtaking, and an in-person experience can help you and your family make lasting memories in one of the most beautiful places in the Midwest. Some of the sightseeing tours in the area include the included Lower Dells Boat Tour as well as the Upper Dells Boat Tour, sunset tours, jet boat adventures, and even a ghost boat tour!
>>MORE: Sightseeing in Wisconsin Dells
About the Wisconsin Dells Family Vacation Package
This vacation is a wonderful way to get out and experience the Wisconsin Dells with your family. It includes two nights of lodging.
About the Included Lodging
With two nights' lodging included in the package, all you have to worry about is having a good time. Lodging is plentiful and accommodating, so you are certain to be comfortable during your stay. There are many lodging accommodations available!
>>MORE: Hotels in Wisconsin Dells
Experience some of the most beautiful sightseeing areas in the United States with this family-friendly vacation to the Wisconsin Dells!
Frequently Asked Questions:
---
---
---
Customize a package with this form: