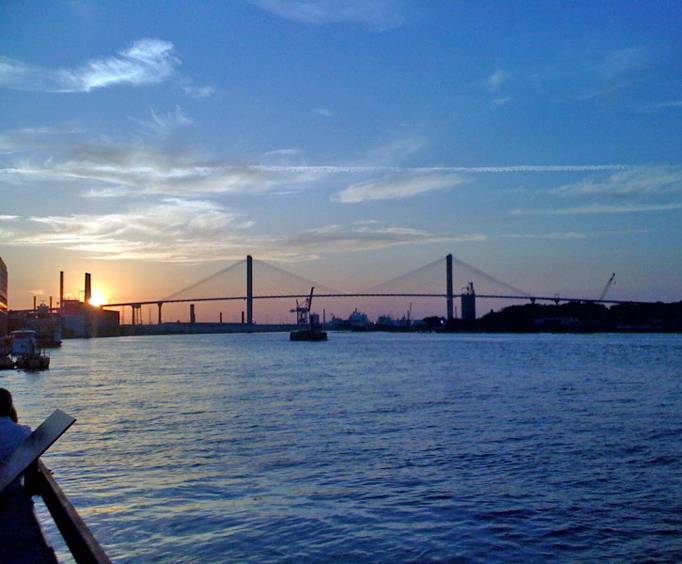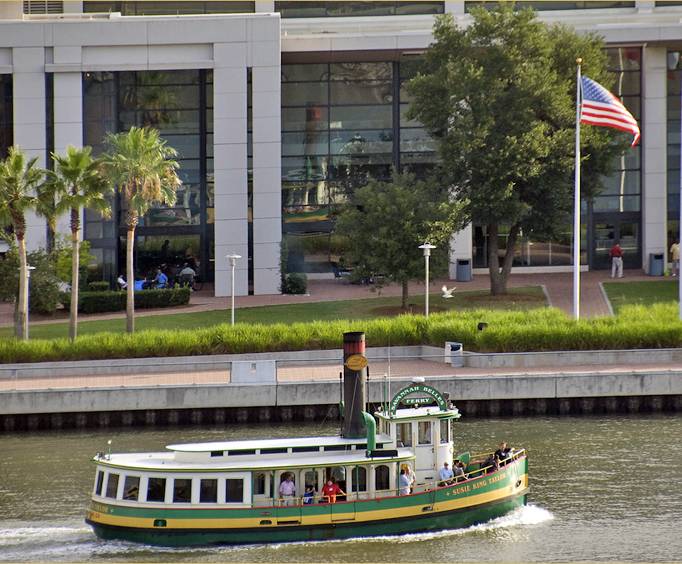 Savannah River in Savannah, GA
9 E River St Savannah, GA 31401
The Savannah River runs through Georgia and South Carolina. The river is 301 miles long and runs into the Atlantic Ocean. It is formed by the Tugaloo River and the Seneca River converging together. The river has a plethora of things to learn from historical facts to natural phenomena.
Historically, the Savannah River was used for trade, transportation, fishing and water supplies by the Westo American Indian Tribe from the 1660's to 1680 when the Westo tribe was wiped out by a Shawnee tribe. At the time it was called the Westobou River but was renamed when the colonists took over the land. The river played a major part in the construction of Savannah, Georgia in 1733 by making it easier to move supplies. Currently, the Savannah River is one of four rivers in the Southern United States that includes the Shoals Spider-Lily in the ecosystem. The river opens up to a large estuary on the coast of Georgia where freshwater and saltwater meet.
This river is a must see to anyone who enjoys history and nature. It has priceless resources and interesting landscapes. People have used this river for centuries as a source of food, water and transport. While you are there, you can also see Lake Hartwell as this is where the river flows from. It would be a wonderful place to go with family or friends for an educational and fun filled time.
Events at Savannah River in Savannah, GA