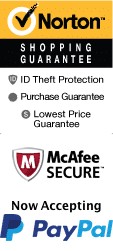 The Savannah civic center is a multi-purpose facility, which can house more than 9,500 people.
Patrons of the civic center can select from over 500 yearly events, celebrations, and entertainments options. These may include concerts, conventions, theater productions, sports, or cultural events. The facility is also capable of handling smaller events such as weddings, corporate retreats, or reunions. The expert staff works diligently to validate that every event, no matter the size, is successful.
The civic center is the perfect venue due to its positioning in the heart of Savannah. It is within walking distance of many historic landmarks and restaurants. These areas can be visited before or after an event to get the true feel of the Savannah life. The civic center brings a modern flair by hosting shows by artists and comedians such as Diana Ross and Jerry Sienfeld. Other great attractions are the stage performances, which range from Romeo and Juliet to Disney's Beauty and the Beast.
Whether the trip is long or short, any visit to Savannah should include a trip to the civic center. There is something for everyone with its proximity to the historic downtown area, and its flair for modern entertainment. The Savannah civic center will not fail in delivering the best mix of entertainment options and historic charm. In addition, the venue can house parties of many sizes to ensure that every expectation is met.