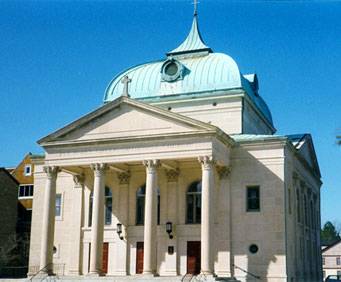 Hellenic Community Center in Savannah, GA
14 W Anderson St Savannah, , GA 31401
The Hellenic Community Center in Savannah, Georgia houses the offices, meeting rooms, kitchen, gymnasium and classrooms for St. Paul's Greek Orthodox Church which is across the street.
Catering services are available as well as the use of the Gymnasium and Meeting Room.
Each year, St. Paul's hosts Greek Fest which is also held at the Hellenic Community Center. Sunday services begin with Orthros at 9:00 A.M. and Divine Liturgy at 10:00 A.M. A Nursery is available during Sunday services and a Fellowship Hour always follows. Both of these are located in the Hellenic Center.
Events at Hellenic Community Center