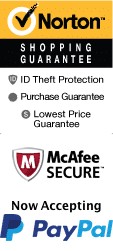 The following tours visit Hampton Lillibridge House:
9/26/2023 - 12/31/2023
Adventure to Georgia today for a variety of haunted ghost walking tours that are some of the best tours in the area. See why Savannah is viewed by some as America's Most Haunted City with this riveting evening walking tour through some of the most haunted buildings in the area while hearing some of the gritty tales of the city's past.
It hardly looks the part, but by many accounts this is the most haunted house in America. Depending on who you ask, it's certainly the most haunted house in Savannah.
The Hampton Lillibridge House sits mere yards away from the edge of town near The Pirates' House restaurant, looks incredibly unassuming and in fact rather peaceful and tranquil. If it wasn't pointed out and you weren't paying attention, you would walk right past and not give a second thought. It's not made of brick. It doesn't look all that old. It doesn't have weathered walls. It doesn't even have an ominous stature.
The house is a restoration project of Jim Williams, of Midnight in the Garden of Good and Evil fame, and was built in 1976. In 1964, William purchased the house and had it moved. Reports say that a worker was killed when part of the roof collapsed during the tricky procedure. Once the house was in place, workers claimed to hear footsteps, voices, laughter, and the sound of moving furniture. There are also reports of multiple figures wandering around the house, singing, people dancing, and lights turning on and off. There could be some truth to all the activity as a crypt was found on the property. Some say the crypt was empty, some say remains were found.
Williams himself is claimed to have had experiences in the house. Reports claim he even chased a figure through the house. His attitude toward the house changed and an Episcopal bishop was brought in to perform an exorcism. All of this took place in 1963, all within the same year of Jim Williams' restoration efforts.