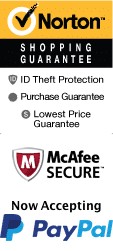 Savannah Sunset Cruises
3124 River Dr Thunderbolt, GA 31404

Savannah, GA is a stunning city that is full of history, culture, and tons of sightseeing adventures. Experience true southern hospitality and a dazzling sunset on the Savannah Sunset Cruises! These adventures offer a unique way to top off an awesome day of Savannah exploration, so be sure to climb aboard this cruise ship to make some unforgettable memories.
The entire family can board one of these amazing private sunset cruises! With a maximum of six people, these more intimate sunset tours offer the perfect scene for family celebrations, anniversaries, proposals, and more. Feel the wind in your hair and soak in the open water wonders with this two-hour adventure. The cruise is guided by a talented and personable Captain who is not only local, but is also knowledgeable about Savannah's history, eco-systems, and can even have some awesome suggestions about where to dine or shop at.
The Savannah Sunset Cruise lasts about two hours and takes place on the sparkling Savannah River. Keep your eyes peeled for sightings of local wildlife from birds to various types of fish and flora. Guests will even be able to watch viewing ships porting and get a glimpse at the boat scene in Savannah. Glide along and capture some of the most stunning scenery. Then, chat with loved ones or relax while the sun begins to set and illuminates the water's surface with breathtaking reds, pinks, and yellows. A Savannah sunset is its own unique wonder, so be sure you bring a camera to capture the picturesque event. Guests can even sip on their favorite drinks as the Savannah Sunset Cruises have a BYOB policy!
Whether you want to celebrate your loved ones or simply get out on the Savannah River to sight see Savannah from the water, these Savannah Sunset Cruises offer an amazing opportunity for visitors. All ages will have a fantastic time earning their sea legs while enjoying a dazzling Southern sunset on your next Savannah getaway!
Frequently Asked Questions for Savannah Sunset Cruises:
What type of parking do you have?

There is plenty of nearby parking at the docking site.

Approximately how long is Savannah Sunset Cruises?

The sunset cruise lasts approximately 2 hours.

How many decks or levels are there aboard the Savannah Sunset Cruises?

1 deck.

What lake or river does the Savannah Sunset Cruises cruise on?

Savannah River.

How many passengers does the boat hold?

6 maximum.

What is the dress code?

Dress code is casual.