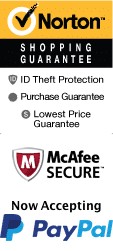 Savannah Haunted Pubs & Taverns Walking Tour
32 Abercorn St Savannah, GA 31401
1-800-987-9852
Chat Now
Considering that it is infamously renowned as one of the most paranormally active locales in the world, Savannah, GA is brimming with paranormal happenings; explore a few of these ghostly hotspots on the Haunted Pubs & Taverns Walking Tour. The tour itself lasts about 90 mins and is composed of about a mile of an easy walk. On the tour, you'll learn all about the local legendary figures and soak in the bone chilling recountings of hauntings, exorcisms, phantoms, and more. As you discover the taverns, including the Six Pence, you'll be gifted insight into the culture and history of the Garden City.
The tour guides particiapnts to the colonial part of the Historic District. This is renown as being the biggest National Landmark Historic District, and as such it is brimming with things to see and learn about. However charming the city is, it holds some darker secrets that you will uncover along the way.
Bring your phone and capture away as you try to uncover the ghostly secrets that have been buried in time. Not only will you be able to learn about these mysteries, but you may even have your own ghostly experience. Those who love the paranormal are bound to have a great time exploring the streetways of one of the United States' most plagued locations. Embark upon the Haunted Pubs & Taverns and many other ghost tours in the area for a chilling adventure on your next weekend getaway to Savannah.
Frequently Asked Questions for Savannah Haunted Pubs & Taverns Walking Tour:
How much walking is involved?

There is about a mile of walking.

Approximately how long does the tour last?

It lasts approximately 90 minutes.

For what ages is the tour appropriate?

The tour is 18+

What type of dress & footwear are recommended?

Wear comfortable clothes and walking shoes.

Is photography / video recording allowed on the Savannah Haunted Pubs & Taverns Walking Tour?

Of course! Don't forget your camera.

Is the tour handicap accessible?

Yes.